Santa Cruz, California was one of those domestic locations where Hubs and I explored freely without bias. While I wish I could say it was because we just suddenly packed up and flew, the sad truth was our network of friends were East Coasters at heart- the few who even knew the location of Santa Cruz proceeded to give us tips on their favorite San Francisco haunts instead.
Our Santa Cruz trip would be a rush- literally. A friend's wedding would gain most of our time and attention, but once the toasts were made and the candles dimmed, this slow-paced, beach-side town beckoned us… to the beach, of course!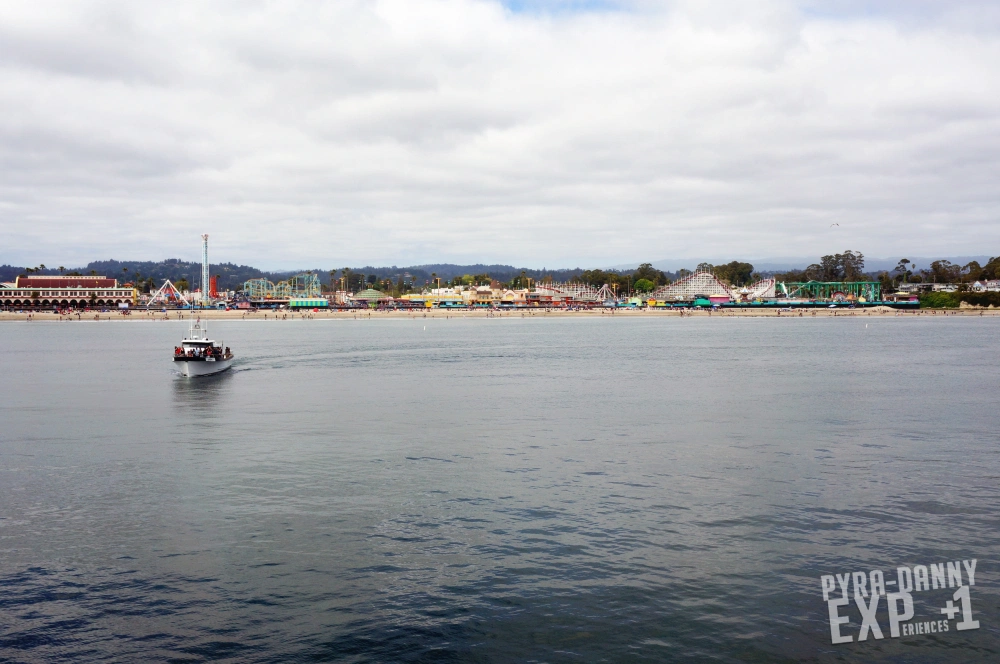 Most of our companions were excited for Santa Cruz's boardwalk filled with seaside shops and amusement park rides against an ocean view– but those companions were also from landlocked cities. Meanwhile, our Central Florida selves loved smelling the salt in the air and hearing the waves crash, but we just turned a side glance at the rides. Probably because the only amusement parks in my heart involve big movie studios.
No, my favorite parts of the whole boardwalk area lay sleepily on one platform. Once in a while, one sea lion would hop-scotch-scoot along to plop itself over another sea lion setting the lot into a barking frenzy of 'AR-AR-AR' noises. Their antics on land and gracefulness in the water made them very amusing to watch.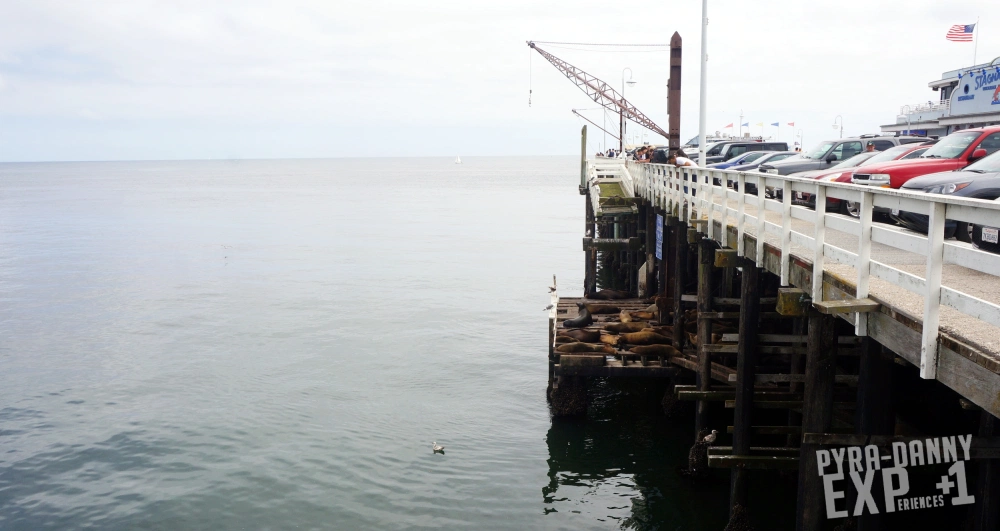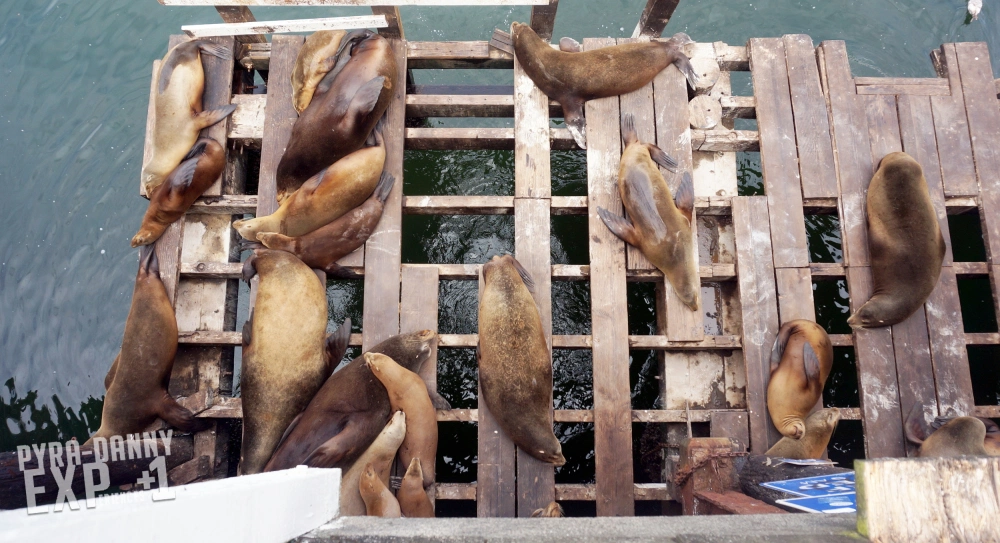 The long waterside was very beautiful to cycle and stroll against. Like other tourists, we were drawn to the Walton Lighthouse guiding us like it once guided ships. Now it was just keeping an eye on the many surfers seeking to catch the next wave rush.
From exploring the south end of Santa Cruz, we traveled north where the breaking waves were replaced by towering redwood trees. At the Henry Cowell Redwoods Park, the collection of trees somehow managed to catch every sunbeam before it reached the ground. We were surrounded by redwoods of all sizes– from baby trees as thick paper towel rolls to older ones fatter than a backyard trampoline. The park's main trail was very family friendly- flat and well-marked– and we saw some cool sites along the way including a former tree hotel (which you can climb into).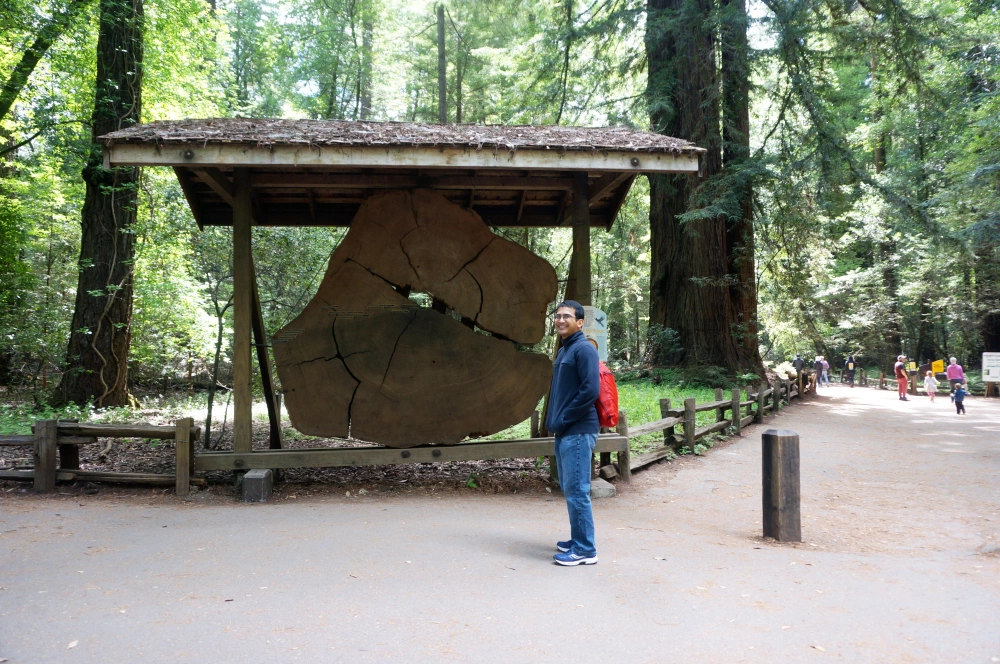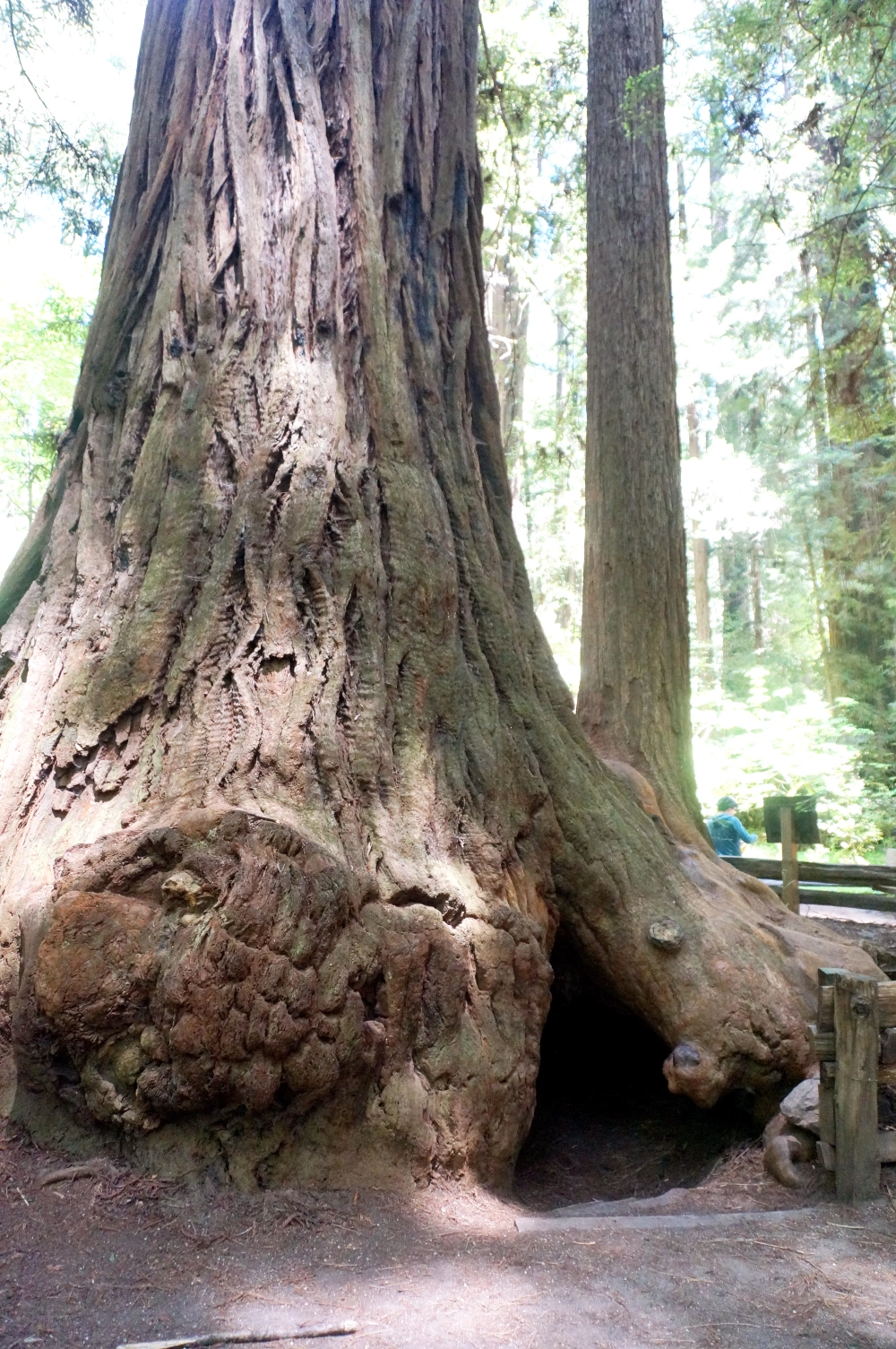 Many Lyft drivers suggested we stroll down Pacific Avenue– a pedestrian-friendly road flanked by mom and pop cafes, retail, pubs and more. Although it only stretched for about ten blocks, most of the dining options we explored in Santa Cruz came from this little area (but that's for a future post. Shhh).
And what's a vacation without exploring some local alcohol? With a handful of breweries vying for our attention, we selected Shanty Shack Brewing and joined the locals who were either relaxing or reading while enjoying a pint during that lazy afternoon. Hubs enjoyed 'Into the Void' porter while I happily drank their home-brewed soda containing bursts of blackberry and cinnamon. Around us, dogs skipped in circles around a giant Jenga set or under tables to avoid the sun.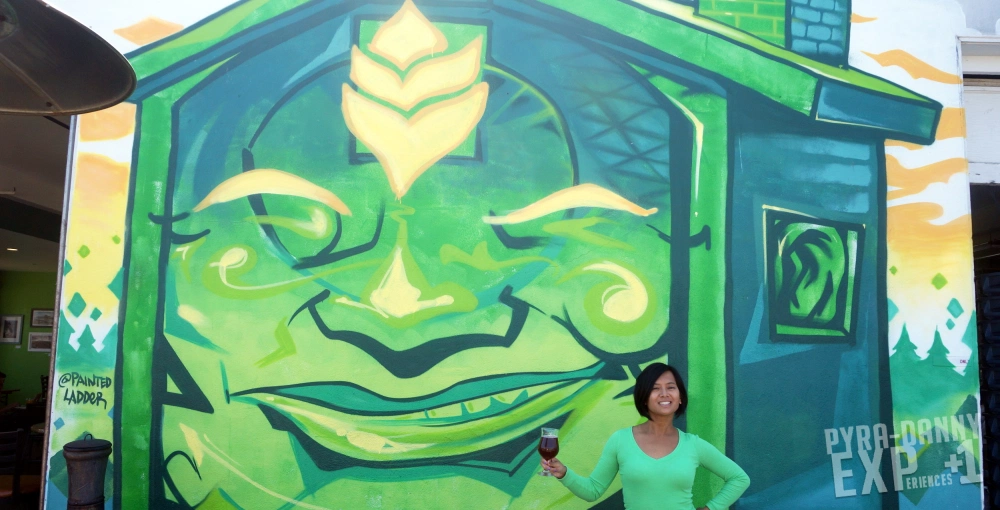 Santa Cruz isn't a huge or hectic- it was so easy to take ride shares everywhere. We walked a lot, even taking to some of the nearby trails, and quickly realized that despite being an 'upscale' beach town, Santa Cruz fell into the same growing issues of its more famous siblings up north (Francisco and Jose). There's homeless and squatters in every city, but the ones we encountered in Santa Cruz contained a higher population of bold squatters and others with obvious mental issues. While we didn't encounter any problems in Santa Cruz, remember this thought in a future post of San Francisco.
Stay tuned as we explore the places where Santa Cruz filled our bellies.
We didn't get to spend many hours exploring Santa Cruz. If you've visited before, tell me what we missed and let us know what you thought 🙂