Merely walking down St. Augustine's pedestrian-only St. George Street can result in an overload of food choices. We passed at least four ice cream shops, pubs, and cafes.
There's nothing wrong with that. Although historic St. Augustine has been overrun with shops catering to tourists (a formula which often results in shallow, decent-at-best cuisine) at least nationwide chains have been ignored. Even though it's weird to browse the 'largest collection of hot sauce' just steps away from a historic school house, Fiancé Shoes and I wanted to find some standouts told to us by Yelp, our cravings and our location.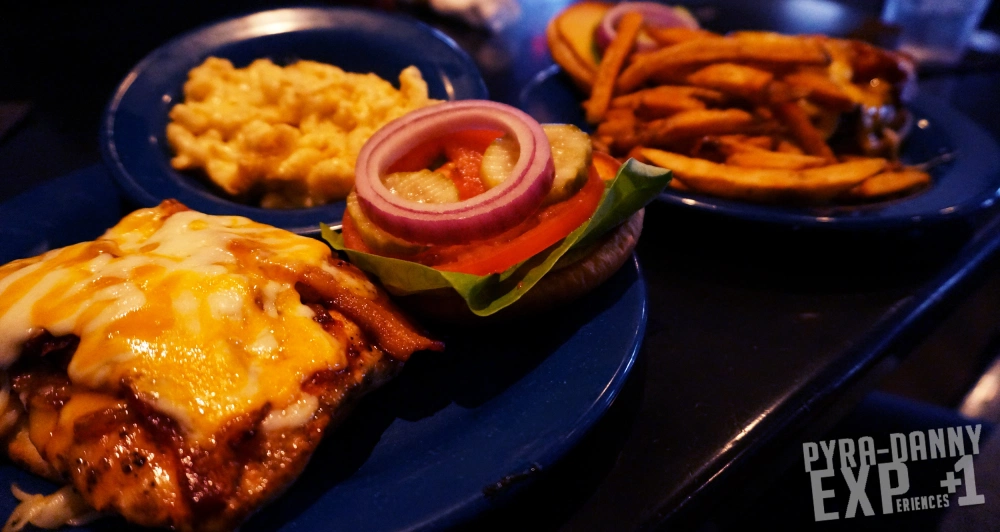 Mojo BBQ responded when we needed strength prior to entering the Castillo De San Marcos. Located across the street from a run-down cemetery (also a point of interest from our Ghosts & Gravestones tour) this restaurant is off of St. George Street so mildly quieter. Quirky décor relating to BBQ lined the walls while the large room contained enough air flow to only deliver the smell of seasoned meat in wisps. I had to eat my Smokehouse Chicken Burger with silverware or risk saucing up my skirt. Tableside sauces allowed us to personalize our dishes.
Craving caffeine, the Chocolate Turtle attracted us with its welcoming, cottage-like appearance. Inside, giant Cakes and Pastries were displayed prominently begging anyone to take a slice. From the menu board, I took a Peppermint Mocha Latte while Fiance Shoes craved a Chocolate Latte. Both were very creamy and sweeter than preferred, but still comforting on the chilly day. We only relaxed on the high tops for a short while almost every seat was taken by tourists or college students studying.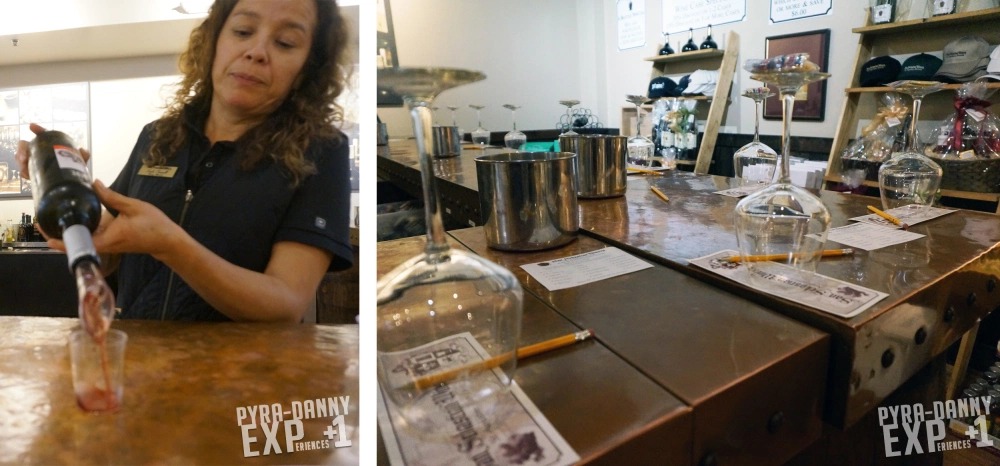 After dodging the food, retail, and tour peddlers on St. George's Street, we were late to San Sebastian Winery. This next area was spent within the historic district but away from the bustling St. George area. In this older, dark-wooded building we entered the 3rd floor to find a wino crowd listening to a crooning guitarist. Unfortunately, the tastings were on the 1st floor. The last tour was finishing but the lone bartender still served us late stragglers. I expected to taste only a few samples (after all we were late and sampling the wines were free)… instead we received a splash of ten different wines! But it was so quick. As soon as we sipped one sample it was on to the next.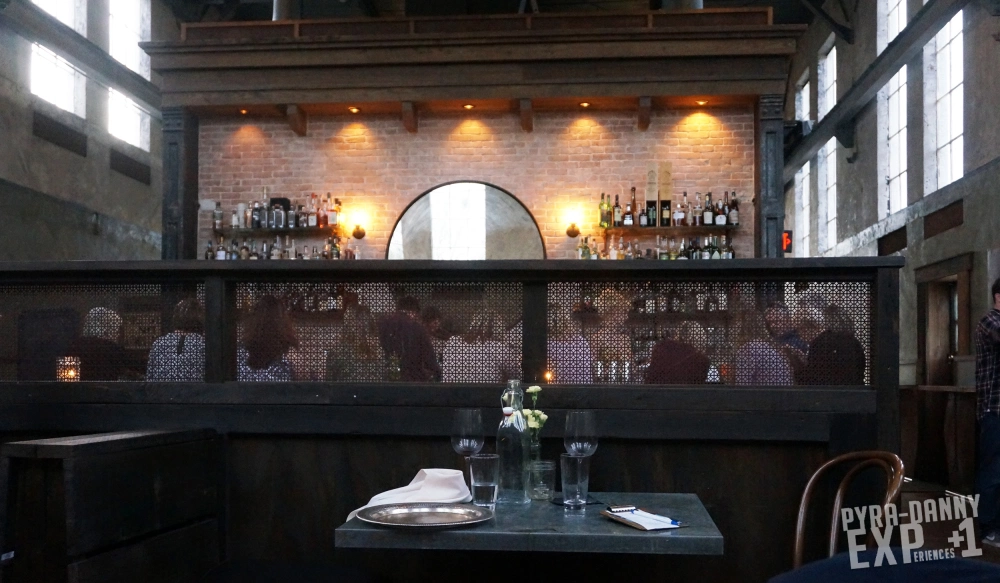 Nearby the St. Augustine Distillery tours were also finished, but they were giving Rum and Cocktail samples in their gift shop. The Rum had a great subtly sweet yet complex flavor that I could imagine as a great base for many cocktails. Once finished, next door Ice Plant set the stage for our taste-of-local dinner all housed in a former factory  which formerly dealt with (you guessed it) ice. The Ice Plant retained its old factory appearance with exposed brick walls, overhanging metal beams, and simple lights.

Ice Plant was a treasure in its décor, food, and drink. Its pages upon pages of craft Cocktails not only featured hand-pressed juices but stayed true to its namesake with hand-chistled ice. Our Fish Tartare appetizer arrived with tiny slivers of citrus for a tart kick while watercress provided crunch against the soft fish cubes. Finally the Florida-inspired Stew contained gracious chunks of Meat and Sausage as well as a crusty, soft Loaf to mop up the Tomato-based sauce.
I'll admit there were other highly recommended restaurants in the historic area, but the majority appeared to exist as a mere energy boost for passing crowds. Remember—I was relying on the reviews of past visitors trying to seek something beyond the everyday menu.  There are definitely food gems around historic St. Augustine… you just have to be willing to get off the drag and walk here.