My sister was wrong about Jacksonville. Wrong!
Or… was that part of her plan all along?
During a typical weekend spent with family, my little sister tells us to visit her in Jacksonville then often follows that comment by sighing then calling her city something unrepeatable. But after finally spending a weekend there, I've figured out her fake negativity; she was merely trying to lower our expectations since Jacksonville doesn't have the inert nationwide recognition like Orlando and Disney or Miami and South Beach.
Without ado, here's our 36 hour whirlwind as we drove around the widespread northeast of the state.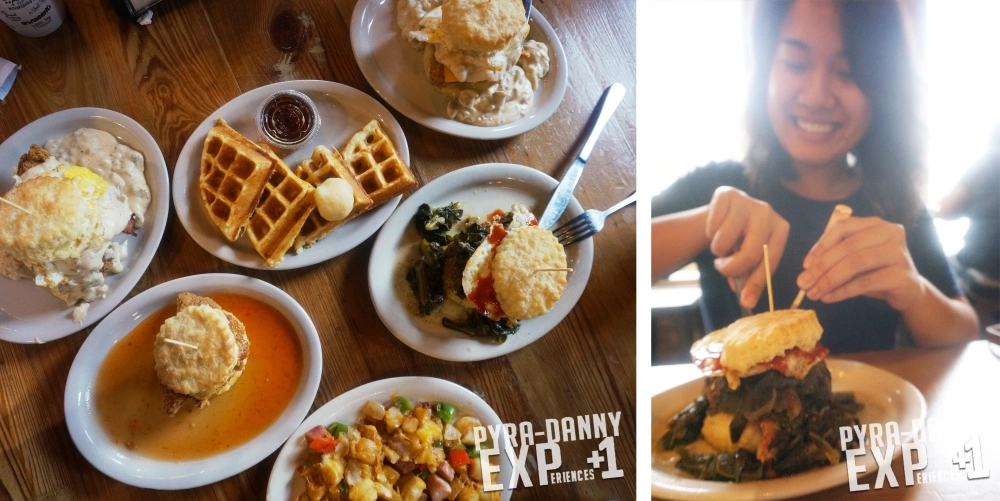 "Love Never Felt So Good." "My Heart Will Go On." At the counter of the Maple Street Biscuit Company, they didn't ask for our names with our orders. Instead, they asked for our favorite love song. After a few minutes, Elton John's familiar Lion King melody burst through the bustling dining hall, "Can You Feel the Love Tonight?"And we felt that love as our table was filled with Biscuits dressed in all forms. The Squawking Goat featured their Biscuit filled with Fried Chicken, Goat Cheese, and a Pepper Jelly. The Garden Bird could easily have been a dinner dish as the Biscuit contained Fried Chicken, Egg, Collard Greens, and splashes of hot sauce. Oh yes, and their Waffles were incredibly soft while their Taters were filling.
Sitting in the car on way to our next destination never felt so good. I needed time to digest.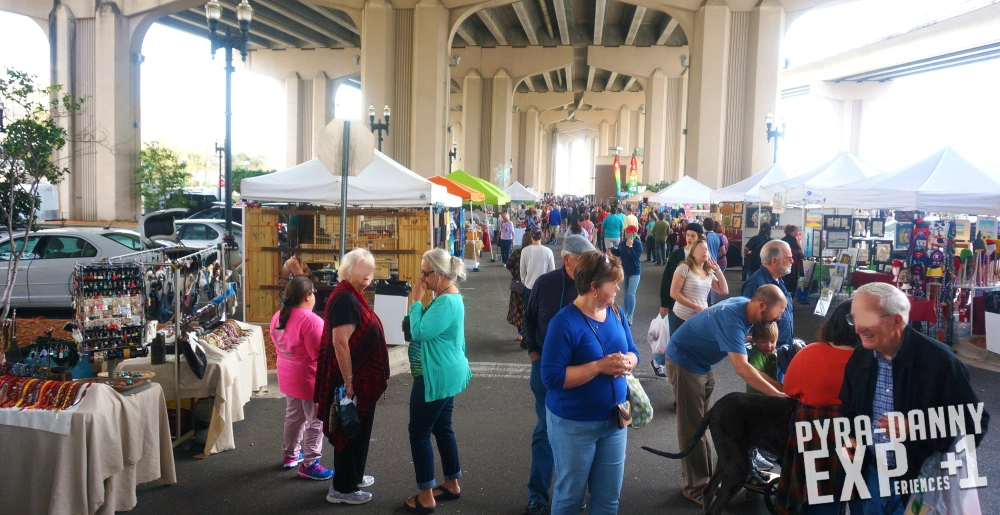 But alas, there were still too many edible temptations at the Riverside Arts Market– a Saturday tent collection of local, creative minds filling the shaded area under the looming Fuller Warren Bridge and pressed against the vast St. John's River. Amongst the Native American crafts and jewelry makers were tents featuring roasted Coffee Beans, stands of home grown produce, craft pasta and more. I still regret not purchasing many jars from a homemade pickling business. Ah my fermentation. Sigh.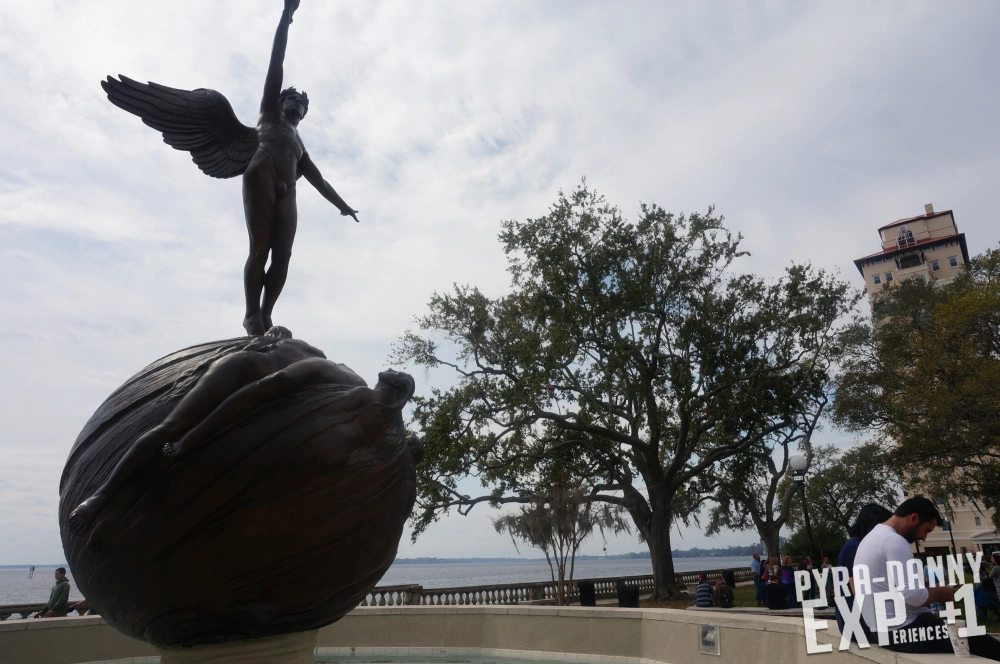 On a beautiful, Florida day the path along the waterfront beckoned all the walkers and the joggers.
We posed like supermodels using the water as our backdrop before a short drive to Bold Bean Coffee for a light wake-up call of Mocha Macchiato (or Cold Brew as my sisters wanted) in this coffee shop where it seemed all residents were of the studious sort while art decorated the brick walls.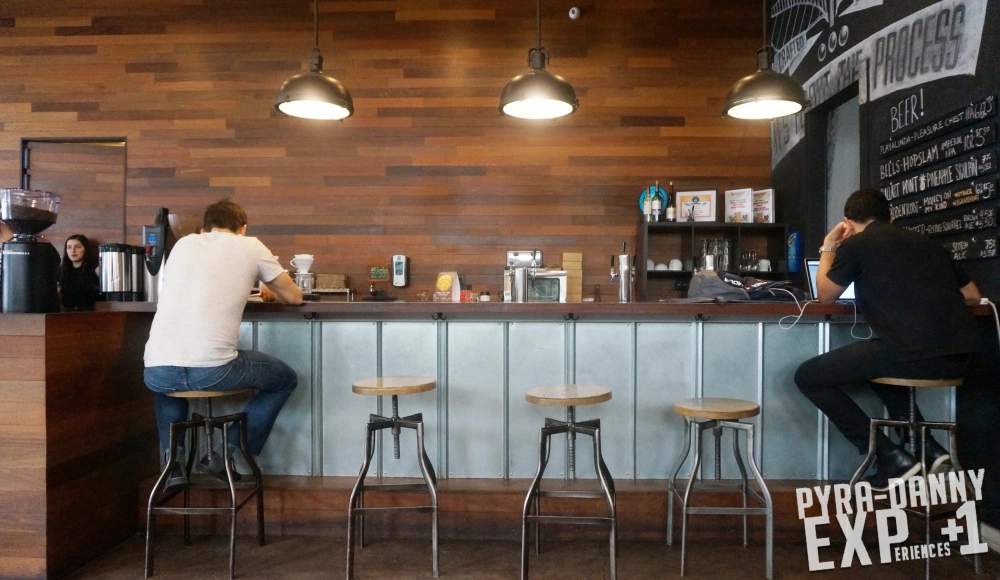 Although I'm trying to convince you Jacksonville is not that bad, I must apologize now and admit we then 'escaped' Jacksonville for a few hours as we made our way to St. Augustine. Instead I'll advertise this as a trip to discover Florida's history in its oldest city… and only a 45-minute drive away. How could one not include that in the overall sprawl that is Jacksonville?
Okay, so far my little sister was obviously playing the 'Jacksonville-isn't-all-that-card' to grab some sibling sympathy and lower our expectations… all unnecessary so far.
We've already had a whirlwind first half in visiting Jacksonville- and it's not over yet! Join me in the next post as I lay out the last half of this cool visit to Jacksonville where it definitely exceeded our expectations. Just click here.