Dear Yelp, for one evening I stepped off my writer's morality box, placed my love/hate relationship with you aside, and attended your invitation-only, free event. I'm not going to talk about reviewer's morality today… just the online review site Yelp's Yelptucky Derby event.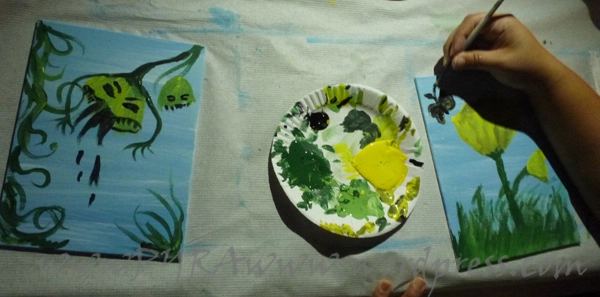 Upon grounds entry, my costumed self (have Kentucky Derby garb on head, will travel) was greeted by stilt walkers from Busch Gardens and other outside vendors. A couple food trucks shared samples while a small tent by Painting with a Twist beckoned us. Rhea and I took up their offer to paint flowers on a small canvas… mine started out nice enough until I quickly decided to turn my flower into an alien. I pitied all the outside vendors who didn't plan on bringing extra light—most goods quickly became shrouded in night's darkness as the event continued.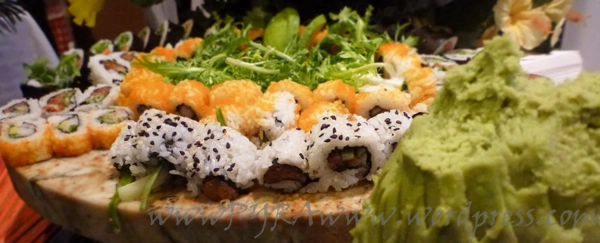 Inside the "barn" the smells and sights pounced upon unsuspecting victims. About one dozen local restaurants offered samples of their fare: Sliders from Green Iguana; Fried okra from Wimauma; Strawberry cookies from Parkesdale Farms. There was enough variety to appeal to all tastes. Smiling servers also rushed around with cocktails for the taking. Most offerings were delicious although I'm surprised a few restaurants delivered extremely salty dishes (this is coming from a tongue that can easily take shots of vinegar)—unlike partner Socs, I'll give them the benefit of the doubt.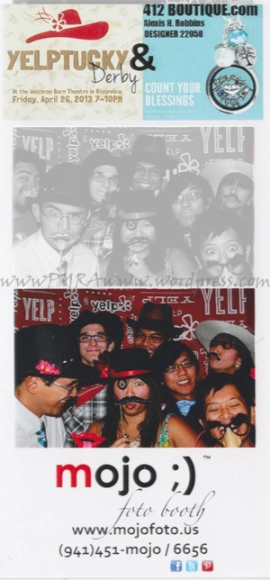 Although this was a free event for seemingly EVERY Yelper in the Tampa Bay area (plus with the allowance of bringing a 'plus one') I was pleasantly surprised to never have had to battle for shoe space. Equally pleasant was the lack of lines.
Most guests took their food outside the building to enjoy it under the strung-lights lit stone path. An entire pavilion with tables stood mostly empty—probably because of the distance.
I was partially dismayed to see the amount of trash left by Yelpers outside as well as overflowing trash bins inside. I could blame event organizers for lack of trash collectors, but I'll honestly question the Yelpers themselves. Come on—how can you write honest reviews of places when you treat places like a public landfill? Why do you think… oh wait… I'm supposed to be away from my morality box.
The entire event was entertaining—from the cute location with lightly decorated statues and empty fields, to the eager staff jumping to talk of their products and fast to refill, to the cover band who kept the mood moving. Of course all the free food and overflowing swag didn't hurt either. Rhea and I went back to the ____ stand to pick up our paintings only to find our most beloved swag missing. I guess our paintings were good enough for someone else to steal.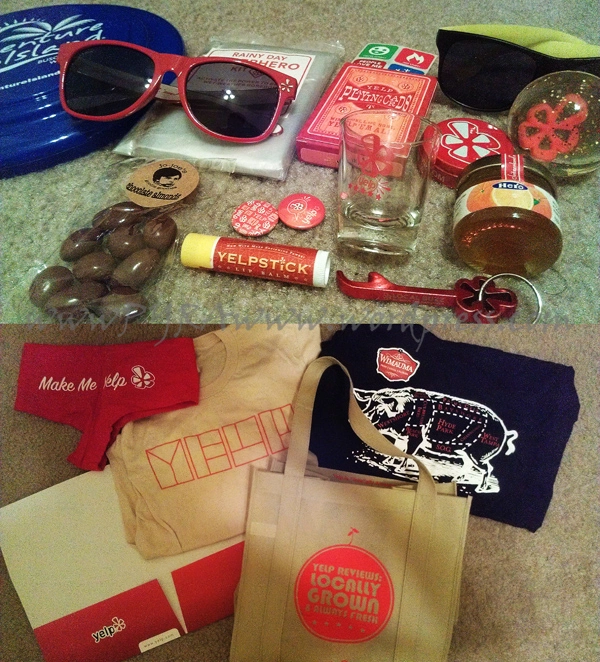 I don't think any of the participating restaurants made an impression big enough for me to want to visit and the event didn't contain any instances for me to want to reach out beyond my group's bubble and meet other Yelpers. But I still had a great time and left with a belly full and almost dragging my swag bag sans alien flower painting.
To check out my blurry pictures, just click on any of the photos above
Yelptucky Derby
Hosted by Yelp
April 26, 2013
Free
At Winthrop Barn Theatre, Riverview FL