Although the Kisses being shot from one machine to the next where clearly fake, this free ride at Hershey's Chocolate World was still enjoyable. Plus we rode a small cart and got off our feet for a while. Plus the song diddy in the background was sure to annoy now but become a memorable torture for later. PLUS getting the free Milk Chocolate Bar at the ride's end… It was a corny (I mean sweet?) enjoyable.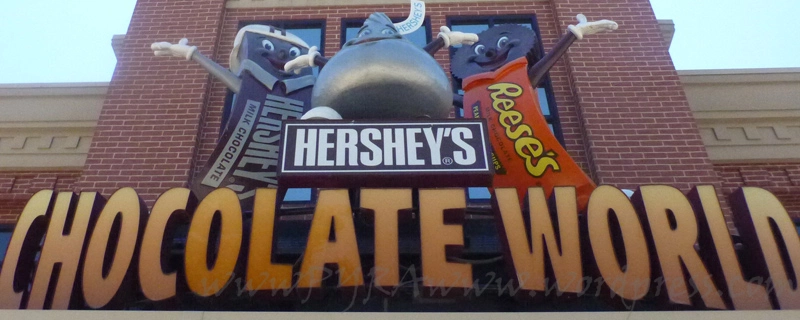 Until we took a trip next door to the park itself…
Hershey's Chocolate World lived up to my spoiled-touristy-Floridian expectations. Have an attraction? We'll make it a destination! We'll make it a photo opportunity! That little bit of Chocolate World I visited attracted my eyes, nose, spirit and camera. The theme park itself? Not so much.
Upon glancing at the map, I first noticed every square paper inch was covered in rides. So many! And dotting this steel and wood landscape were pockets of other attractions. Where do you start? I frowned at the sprawl. No spoke-and-wheel organization. No logical way to travel between areas. From the tops of the water park you can hear screams from a neighboring roller coaster. Zoomerica's animal section was pushed to the very corner (must travel bridge to get there) although the dolphin show was a few blocks away in a different area. But hey… I won't judge a park on that.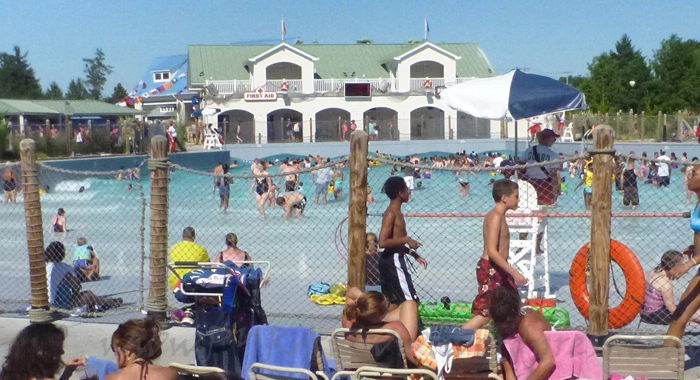 There was no theme. You figure a place like Hershey Park would have its rides named things like "Kit Kat Krusher" or every building styled after gingerbread mansions (although having chocolate-looking water at the water park may not look so nice). Instead the names were similar of rides from a regular traveling carnival (Bizzy Bees? Riptide? Ferris Wheel?). Actually describing Hershey Park as a larger, sprawling carnival would be fairly accurate—minus the creepy carnies. There were even spinning rides directly plucked from my state fair. It was an awesome looking carnival though, but my brain wished for a story to learn while in queue or something more besides just a moving cart and its name.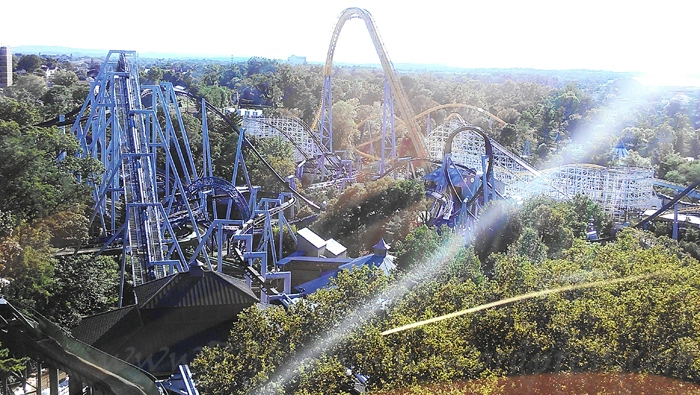 The roller coasters were the stars. It was roller coaster heaven and each one had a unique personality. There were a handful of graceful woodies such as the dueling Lightning Racer. And Fahrenheit climbed straight-up and jumped straight-down. Storm Runner shot you out of the gate instead of that slow climb up. But since my state's bountiful theme parks have similar coasters to all the above, Sidewinder excited me the most because the second half of the ride goes BACKWARDS! (NO Floridian roller coaster does that!)
Although the talent was promising, the entertainment shows were decent. A small band rocked out to the Kit Kat theme but couldn't pull the crowd further in. For the sake of cuteness, I have to include this short video of an acapella group performing "Gangnam Style." (did they nab the single fluent-in-Korean worker at the park?)
Perhaps Hershey Park's strongest triumphs aren't obvious. Their ticket price is almost $40 less than any Florida theme park! They'll also continue to triumph merely by having no direct competitors; every school child will get bored visiting Pennsylvania's abundant historic sites eventually. It seemed all of Pennsylvania was at Hershey Park on this busy summer day. With so many attractions, crowds were spread out allowing lines to stay short. Just in case, the Park's smartphone app allowed me to keep a hawk-eye on wait times. Allowing yourself only four hours at a theme park is a recipe for failure in Florida but four hours, eight rides, three shows, a funnel cake and a zoo later we were satisfied… and tired.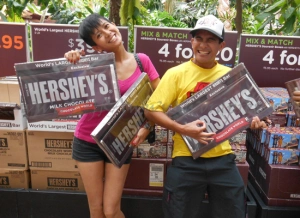 Click on any picture to check out my (relatively small) album on Hershey Park!