I typically don't go out drinking on a weeknight yet somehow I found myself in the company of a few Cocktails… and a Donut… and a vending machine.
It was Yelp's fault. That review site had teamed up with Reyka Vodka for another totally free event. Along with Cask & Ale's Chef, team and venue it was to be a night of Cocktails, Food… and a donut as you'll see.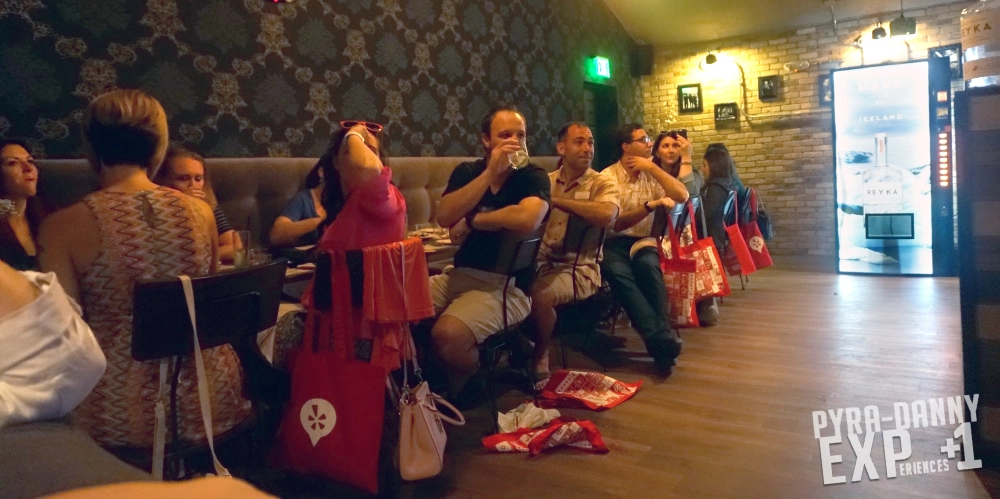 I was greeted upon entry with a token and a mystery to its purpose. Upstairs the atmosphere was already giddy with anticipation (knowledge of alcohol in the future tends to do that). Every table was already prepared with a Violet Diamond Fizz Cocktail (Reyka Vodka, Violet Liqueur, Lemon, & Champagne), a sample of Vodka, and a Flatbread Pizza. Scattered throughout were plenty of Reyka-themed items (sunglasses, pencils, chapstick, etc) on top of the bountiful freebies Yelp itself gave away. Cask & Ale provided the subtle speakeasy environment with its dark wood walls, Wine barrels & old Hollywood celebs as décor, and a similarly dressed staff.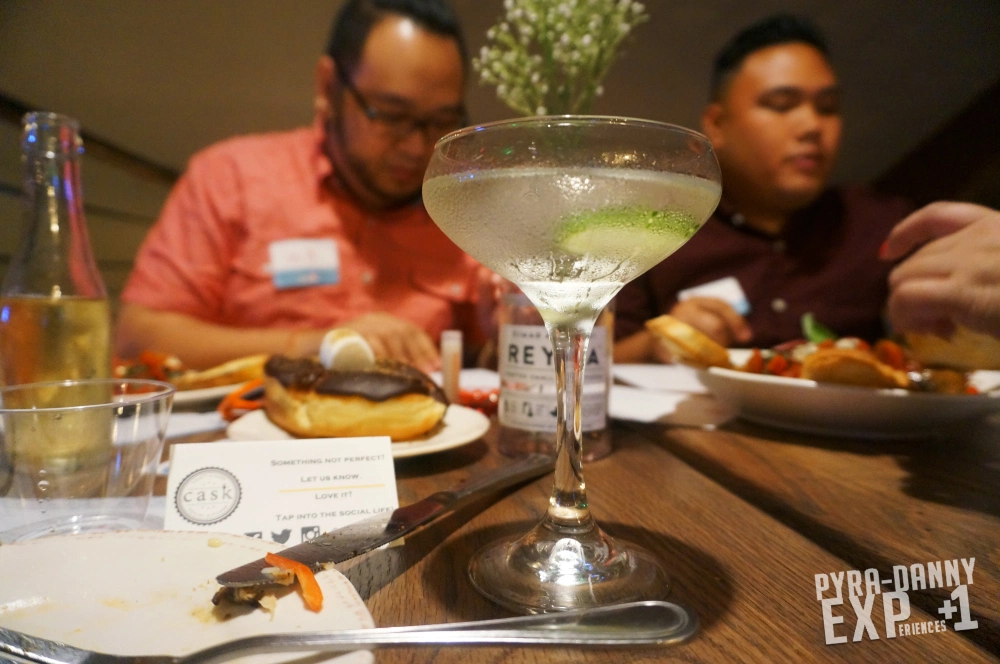 Our stomachs grew stuffed on Cocktails as well as the beautifully plated appetizers created specifically for us. I'm a Vodka-newbie (but very willing) and unfortunately this event didn't leave me with further knowledge of tasting the various subtleties of Vodka. However I still liked it.
Out of my three drinks, I encountered nothing but smooth—no burning sensation yet each one was definitely not skimpy in the alcohol department. My surprising favorite was a Scotch Soda (carbonated soda of Monkey Shoulder Simple Syrup) with mild Honey hints.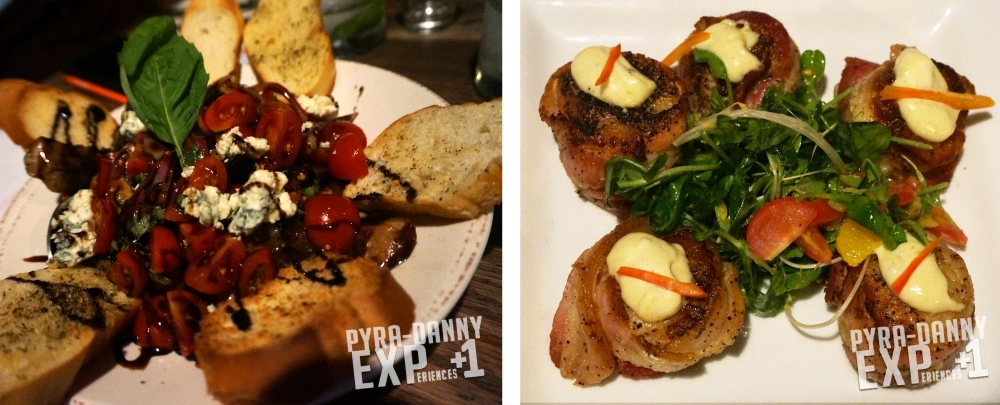 My table raved over the Bacon-covered Scallops (seriously—can Bacon do wrong?) featuring humungous, firm Scallops and thick, meltingly soft Bacon. And rather than diced Tomatoes in our Bruschetta, chunks of Grape Tomatoes were tossed into the Basil and Balsamic Vinegar. All this was complimented by creamy Blue Cheese and the crunch of the Toasts.

Filled with Alcohol and Food, we were happy hipsters. The Reyka ambassador Trevor didn't need to try and get us more enthusiastic for the evening but he did. As he told us the history of Reyka and its origins in Iceland, he kept things lively by encouraging us to draw on a notecard—a project collecting doodles from drunks. He also rewarded our answers with tokens.
Ah—the tokens again. At the back was a 'vending machine.' In went the tokens… then a detached hand would hand out a prize from the bottom. At first the hand startled us, but we quickly laughed at the random prizes being distributed—plastic swords, USB drives, hats…
I received a S'Mores Donut on a plate.
Yes.
Random.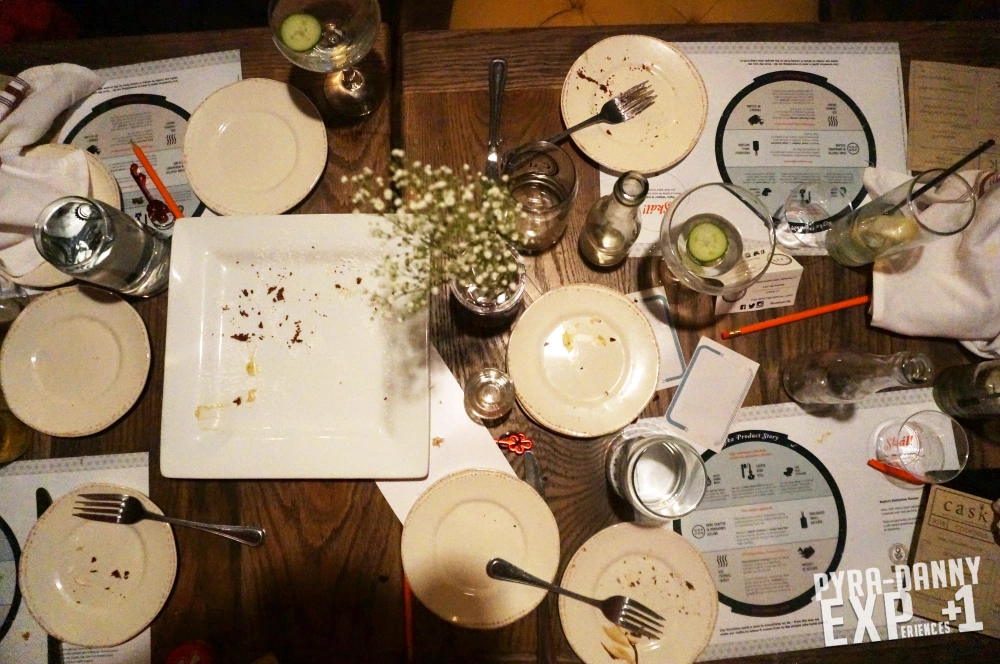 Yelp events with more to the format than merely showing up and trying food are way more fun. I enjoyed meeting Trevor the brand ambassador and learning about the history and thought process behind Reyka. I liked the interactive elements to the event. I liked meeting the chef and staff of Cask & Ale. Yes, you can learn a lot about a business by just trying their food, but it's so much better when the business talks to you.
Or literally hands you a S'Mores Donut.