If your wedding ceremony includes a cross, a priest, and the Virgin Mary watching from the side then most likely you're going to be in a Catholic Church. And weddings within the Catholic Church mean you  have to go through Pre-cana before even getting to the altar.
Pre… what? Pre-Cana? In the Bible the Wedding of Cana is where Jesus performed his first miracle. Pre-Cana are the sessions you and  your future spouse go through to help you prepare for marriage. As Deb (our retreat leader said), "Many of you are working hard to create that perfect wedding day… but how many of you are working as hard to create that perfect marriage?" Oooooh.
Although it seems current society will disagree, I personally think the Catholic Church are the ultimate romantics. (Whoa—using the words 'Catholic' and 'romantic' in the same sentence? Pyra—I can't even!) But I did! C'mon… loving your spouse through ALL of their issues; whether they become boring, cheaters, ugly, disabled, etc. Loving them as God made them. Loving yourself as God made you. Loving each other whole-heartedly forever as nature intended that it's possible your love becomes so strong it'll need a name in nine months… that's love!… but I digress.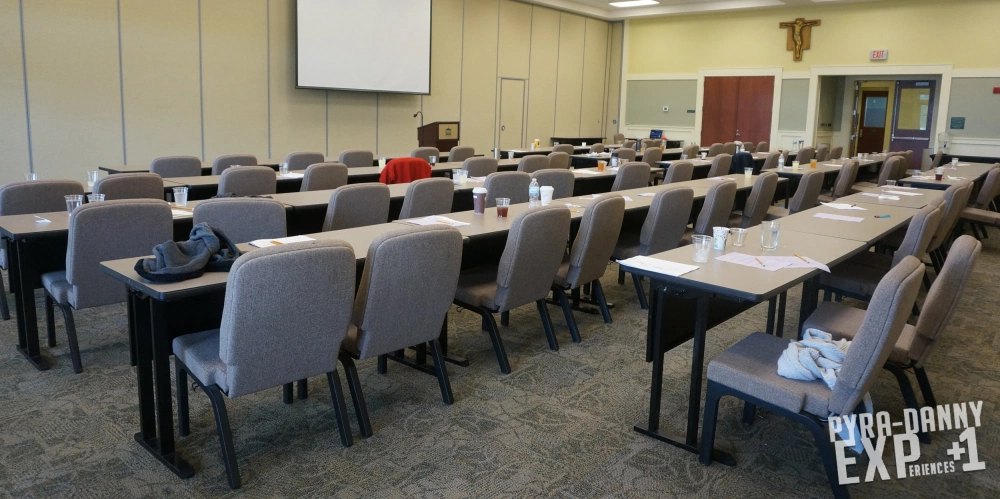 Besides the sessions with our Deacon, Fiancé Shoes and I attended a Pre-Cana retreat for all the soon-to-be-hitched couples within the Diocese of St. Petersburg. We had no idea at all of what to expect. At the secluded Bethany Center in North Tampa, it seemed a bit odd entering the small conference room to see 25+ other couples seated there waiting… as if we were there for a quarterly reports meeting instead.
For the next eight hours different speakers talked to us on a range of topics. We heard from an elderly married couple on overcoming the bad times. We learned about facing disagreements and opening up about finances. Several times via workbook we were asked for our responses to certain issues… then we'd discuss our answers to each other. Everything was very private; we were never asked for our discussions out loud.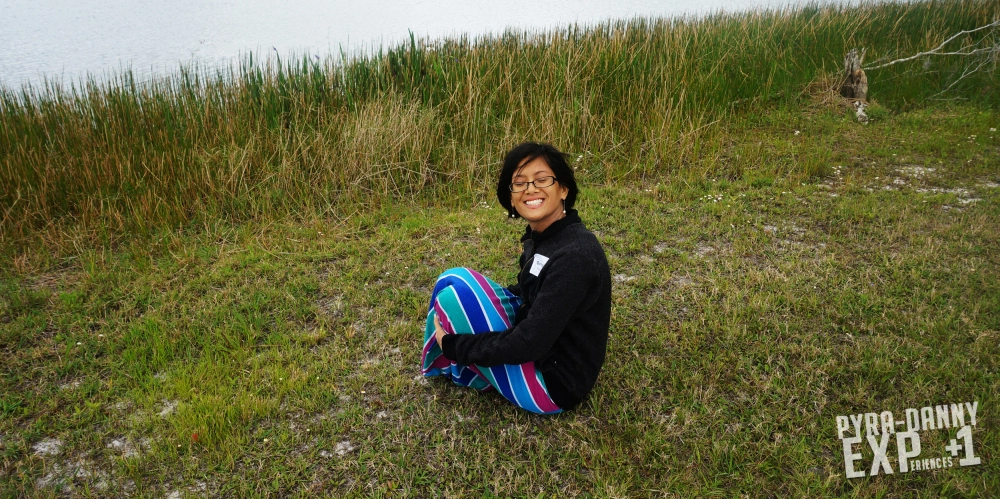 Hmm, sometimes the Coffee wore off and I found myself playing a guilty-inducing game; I'd heard that unfortunately a good chunk of couples getting married in the Catholic Church don't really care for living Catholic… they just wanted the Church surroundings. My personal game was trying to figure out which couples fell in that category. Was it the buff guy whose head was bobbing early on? Or the lady who seemed to be dragging her guy everywhere? Ah well… or it could be none of them which would be awesome.
Later on, I found out Fiancé Shoes also learned as much me from this retreat. Since this was a Catholic-based retreat, I had been nervous that there would be overbearing church policemen pouring from all corners (good for me, but more difficult for Fiancé Shoes) but I would recommend Pre-Cana to everyone whether religious, married, or not. Even though my Fiance and I had already discussed most of the topics to death prior to the retreat—there's never anything wrong with visiting these again.
Overall I can summarize the whole retreat into… have plenty of communication and stick through the difficult times. Okay, that was really simplifying things… but that's still a great message and one I'm sure any couple will need revisiting again and again.