Which Atlanta attraction gets mentioned more than any else? The World of Coca-Cola! (although others tend to mutter stuff about Pandas, Mountains of Stone, some Olympics Park, Pandas drinking Coca-Cola and occasionally Andre 3000). The king of sodas was our next conquest.
Driving into Downtown Atlanta was smooth sailing that quickly descended into madness. Besides the WOCC, Downtown Atlanta's other draws include Centennial Park and the Atlanta Aquarium. It seemed the entire population of Southeast America was in Atlanta for this holiday weekend. The roads turned into parking lots and toddlers learning to walk were passing our car on the sidewalk. Even as garage prices soared to $30, spaces became quickly extinct.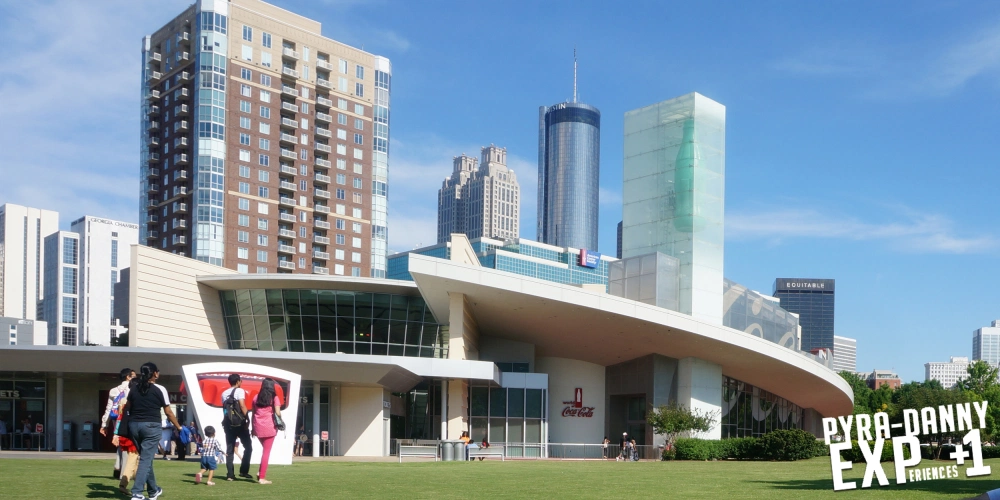 After paying for admission at WOCC, there was still a 30-minute wait TO ENTER the building. (!!!) On good days, guests are moved from room to room to watch several pre-shows. Instead I was pushed face to boob and scampered to claim any three inches of flooring as mine. I wish I could tell you how Coca-Cola tried to capture our nostalgic feelings over its drink and how it's a nationally-shared brand, but most of it zipped by me in my claim for space throughout the visit.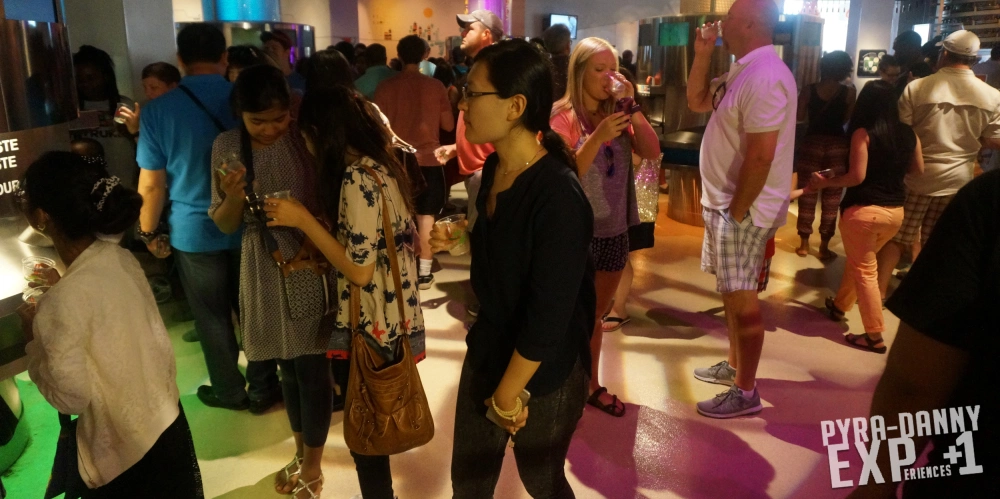 The crowds or lines didn't end. Typically I'd browse the walkthrough exhibits (such as the museum or factory) reading every plaque, but I could feel my group's anxiety as they sped through. The highlight of every visit to WOCC is the tasting room where you can sample dozens and dozens of Coca-Cola products from around the world. All I remember was a blur of bodies hogging the drink stations, unsupervised kids touching all the spigots, and teens barging in front of those patiently waiting. I've visited WOCC before so I know it isn't always a madhouse. The holiday weekend was just an insane time—I was almost relieved to get back in the hot sun.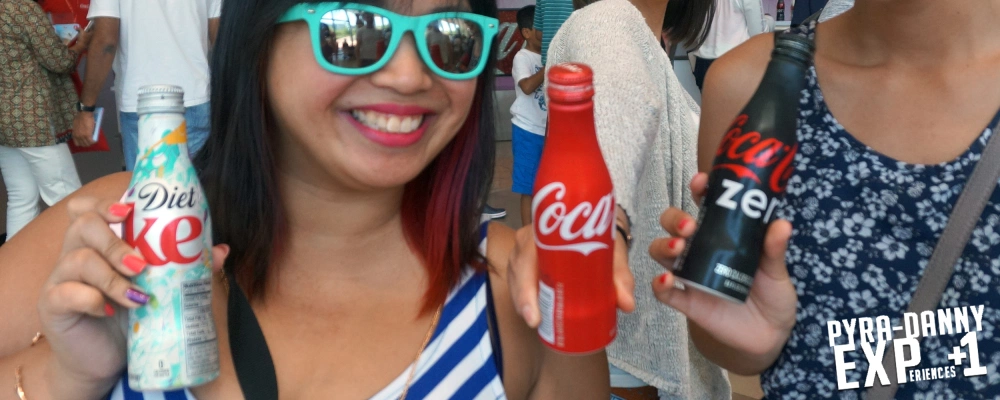 Although the Atlanta Aquarium was just steps away, you would've thought the Whale Sharks inside could poop money based on the number of folks in line snaking AROUND the building. No thank you. Anyway we were getting hungry.
Outside of Atlanta, the town of Duluth is an unadvertised food destination especially for the Asian-food loving crowd (like us). In some areas, everywhere you look there was Asian writing married to Americana.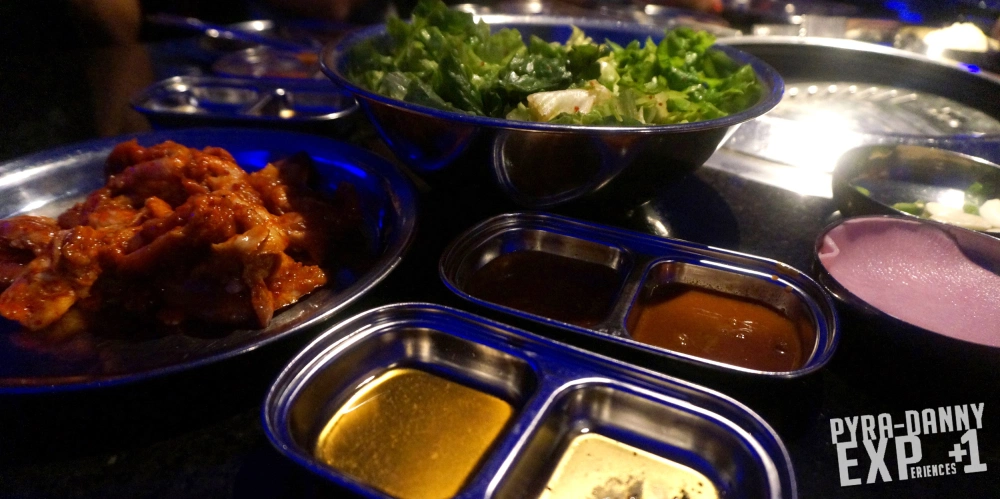 With so many Korean BBQ options, we just went for the most popular- Iron Age– and stepped away from a sunny, long brown plaza… and into P. Diddy's VIP Lounge. Okay not really. But you'd be tempted to do a double-take for all the blue lighting, sleek wood décor, and giant screens everywhere playing music videos featuring hip-shaking Korean pop stars. Then you notice every patron is bent over a small grill embedded into every table.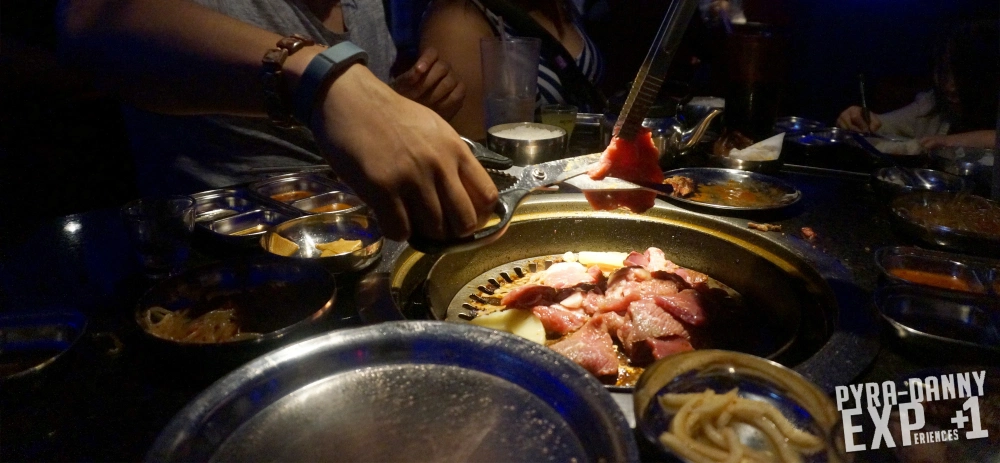 The premise of All-You-Can-Eat Korean BBQ is a barbarian race among your friends to eat more plates of Meat than number of shoes under the table—all while staring with zombie-like fixation as the grill transforms the already-seasoned proteins into delicious bites. It's an insanely fun way to dine and if all that Meat wasn't enough, there's unlimited Banchan—little sides to accompany the Meat such as Kimchi, Pickled Daikon, Spicy Bean Sprouts and much, much more. Our table quickly became a cemetery for used plates.
Somehow after our protein killing spree, my party still had room for 8 Fahrenheit—an Ice Cream shop specializing in the gimmicky practice of… what the… rolled Ice Cream! As the pre-frozen Ice Cream hardened flat on a cold surface, workers would carefully scrape away the results so that they rolled up. The flavors offered were also unusual but well-done representations of Taro, Thai Tea, or Matcha. For more texture, we added Berries or Graham Crackers on top.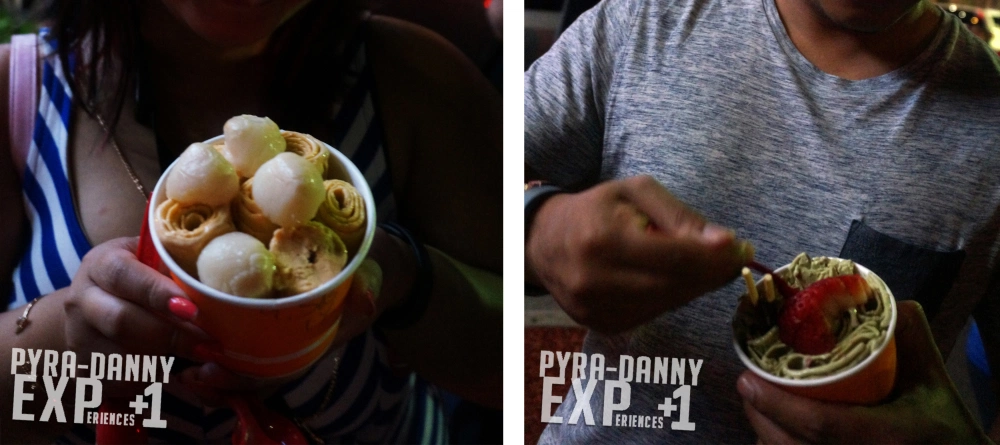 Back inside our AirBnB, the day's activities were still energizing us. Thankfully our housing choice kept us from thin hotel walls or curfews as we took our findings from a local liquor store and spent the evening laughing and playing games.
Although it was a crowded, hot day I felt totally accomplished and ready for another one.
Pyra and friends—all young professionals– spent a summer holiday weekend trying to do as many things as possible in Atlanta while also taking things very easy. Check out the introduction here and see the rest as we Drink Atlanta, Atlanta Tourists, and Spicelanta.