"Yes ma'am, the waterfall is in full force right now," the grandmotherly voice said with all the calm patience she could muster. Nearby Tallahassee had just survived one of the biggest storms ever and it was still drizzling rain… of course the waterfall was running.
During our random Tallahassee weekend we decided to escape the small city a bit. Florida is known for a few natural features: beaches, swamp land, and a giant Mouse with princesses for friends. However I knew the Panhandle had a few surprises.
Our preparation for the one-hour drive west was simple… Coffee of course. We had already visited Black Dog at Railroad Square last night. Now we decided to haunt the Lake Ella version for our caffeine obsession. This time I cradled a combination of Cold Brew spiced with Chai while Fiancé Shoes enjoyed a smooth Nitro Brew.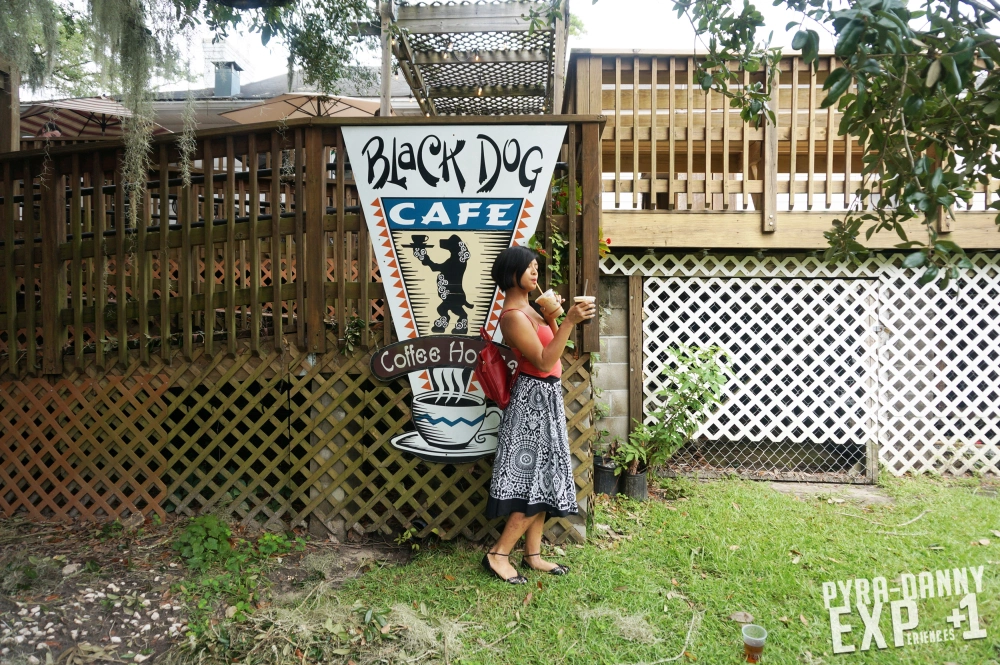 Outside the Cafe, Lake Ella was a magnet for families, toddlers, and teens… and I swear every one of them was hunting Pokemon. Even the toddlers were playing. I ignored the temptation to 'catch 'em all' so I could instead catch the features encircling the small lake including a display of war aircraft, little shops, and crazy-feathered ducks. The sunny image was only mildly marred by the many, dirtier, older loiterers swarmed around the picnic tables.
More than an hour later, we approached Florida Caverns State Park in Marianna, FL. Yes… Florida contained actual caves; stalactites and stalagmites. Unfortunately, all the tour spaces to enter the caverns were sold out for the day. (Thankfully I visited last year during my travel to New Orleans)
But it takes more than some sold out tours to discourage Pyra and Shoes!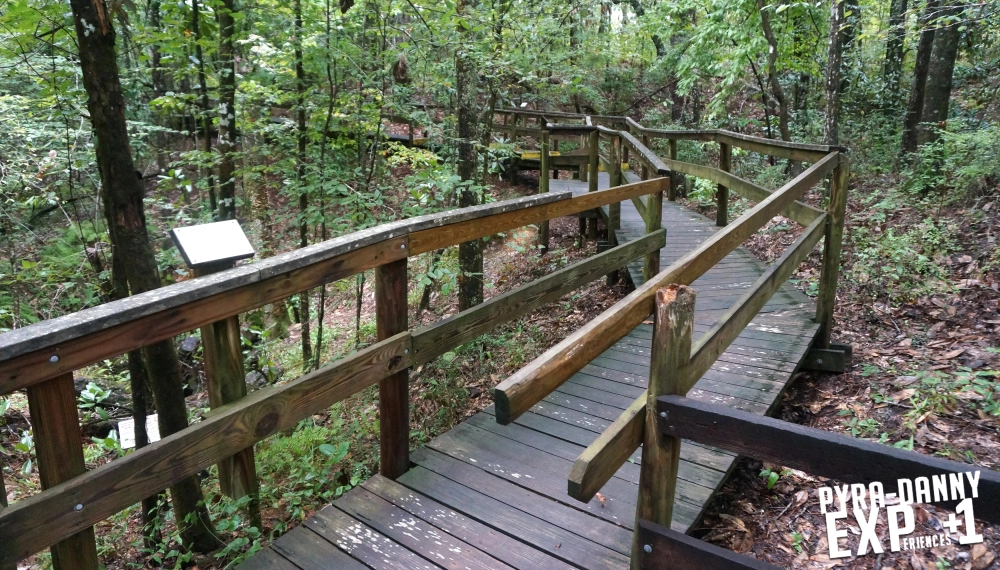 Falling Waters State Park was in nearby Chipley, FL- home of natural sinkholes and a waterfall. First caverns… now a waterfall? Were we still in Florida? Online sources warned us the flow of the waterfall varied, so call ahead or risk being disappointed (hence the grandmother earlier). Despite nature pulling out the stops to ensure us a majestic visit (good weather, full waterfall, not too humid) we only saw five other visitors at this park and never crossed paths with any of them. We had the whole place to ourselves!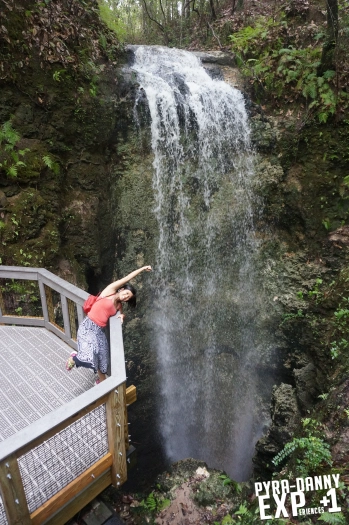 The waterfall was rushing yet graceful; more than a bath shower. It was also 73 feet tall! How…? Florida doesn't have mountains! (Unless you count that space one at Disney)
The waterfall's height was the result of the park's next natural features… sinkholes! Yes, those things that happen when weak land collapses taking a car and the corner of a house with it? Sinkholes. Unfortunately, those bad events are the only times you hear about sinkholes.
However, away from its car-eating destruction, the sinkholes here were mysterious and beautiful. They were holes in the earth where you could see the layers of time on the edges. Sometimes vegetation and darkness prevented you from seeing the bottom. The waterfall ended in a sinkhole so deep you couldn't even see where the water landed.
Back in Tallahassee, I spent a thankful, solemn time in prayer from a mass at Blessed Sacrament Catholic Church (which set the stage for tomorrow's events) before grabbing Fiancé Shoes and having dinner at the loud, sports bar-like (and decent) Mexican restaurant El Patron.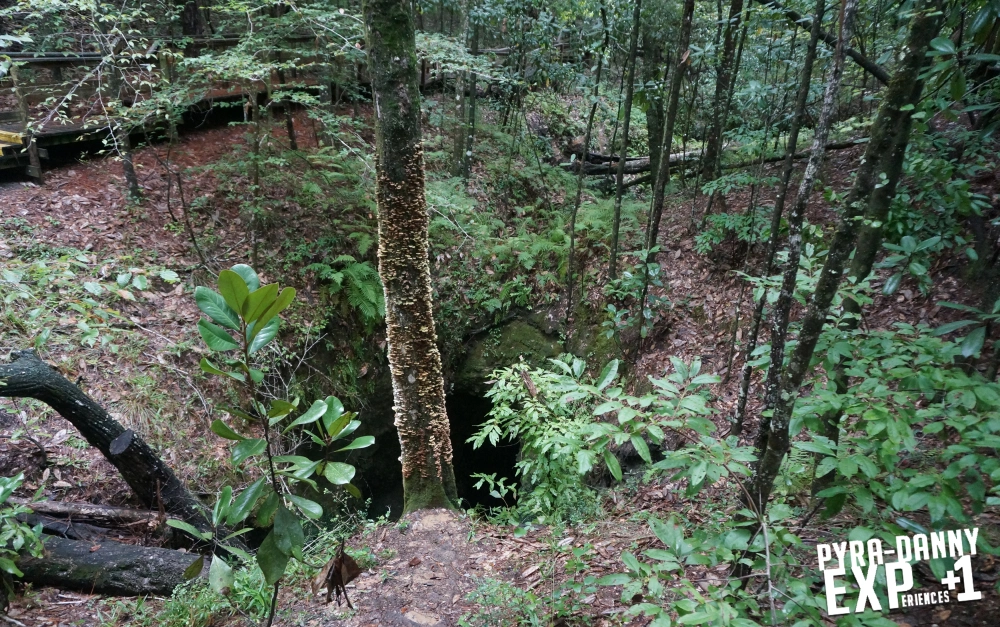 Tomorrow we'd be in Tallahassee for a half day; we'd be driving back home afterwards. We opted for relaxation that night as we spent the evening with board games and a Porter we found from our hometown's Cigar City Brewing. It was another great day and night.
This is the second day of our mini Tallahassee trip. If you want to read about the first day, just click here.  If you've been to any of these areas around Tallahassee- let us know! I'd love to add it to our list when we decide to return.