Once more I was breaking my otherwise healthy, gluten-free lifestyle to drink Beer. But not just any Beer… a gathering of Beer. Local Beer. A Beer Project!
For two days at the Museum of Fine Arts in St. Petersburg, local breweries and home brewers were challenged to show the public their creative side. On Friday night, 20+ breweries presented brews inspired by several of the museum's art works. The next day, home brewers delivered their best offerings to compete for the public's vote. There was no way I was missing this! Armed with my friend Lady Fab, we tackled the tastes, sights, and smells of The Beer Project.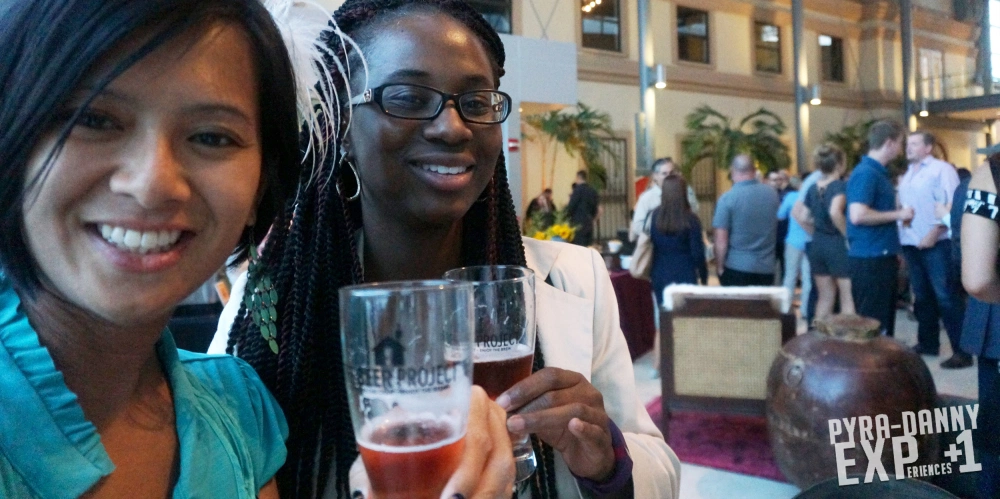 With very generous pours from all participants, we realized early we'd have to tell the Brewers "only a little bit" if we wanted to survive the evening.
I'm frustrated I can't remember my standout for the evening: an Ale with Fruity beginnings followed by an obvious bite of Habanero that had your throat twitching for a bit afterwards. Inspired by the painting of The God of Death, Mictlantecuhtli it was memorable in its zaniness.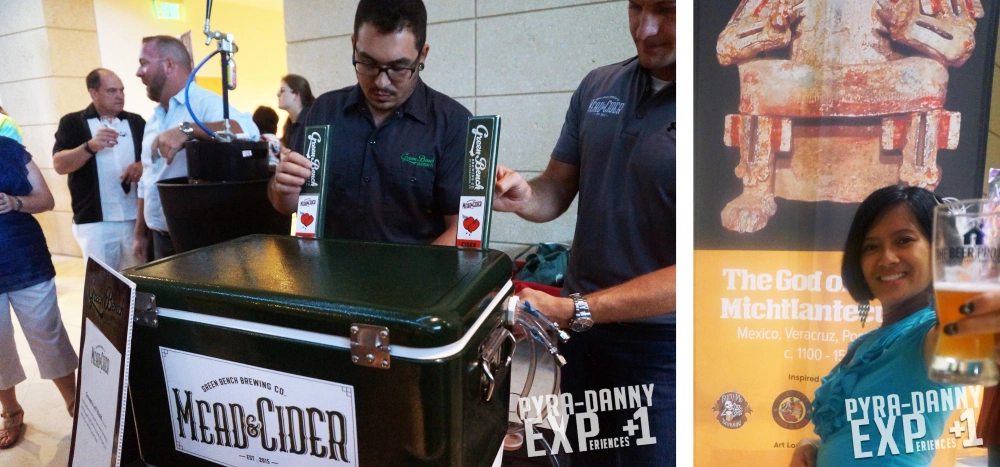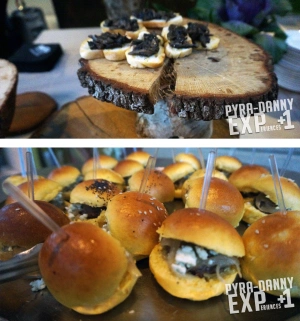 In between sips of Storm Bounty Oyster Stout from Big Storm Brewing and the Blackberry Cider from Green Bench Brewing, we filled ourselves with nibbles from Olympia Catering's stations: Cheese Fritters, Grilled Mushrooms on Crostinis, mini Lemon Tarts and more. My hands quickly became full with balancing my Beer glass, appetizers, and camera. Sometimes it's good to have problems.
The next day the Breweries were replaced with plenty of Home Brewers eager to impress the attendees with their creations. It was a great mix of hobbyists along with aspiring brewery owners. The most attractive areas seemed to be from clubs.
While I'm not the most experienced Beer drinker, I could taste some differences between the two days. Many Brews were less carbonated. Gabriel Guiles's Chocolicious was smooth and creamy—almost like drinking melted Chocolate with strong Coconut hints. Others were not as flavorful. However I could imagine myself partying outdoors sipping most of the Beer there and having a good time. Armed with a creamy Baltic Porter from BCI Brewers, I relaxed in the Museum's courtyard with the rain pouring gently at the center. However when it came time to vote, I dropped my vote for Ranch Road Brewing's Milk Stout—darn it I'm a sucker for a good stout.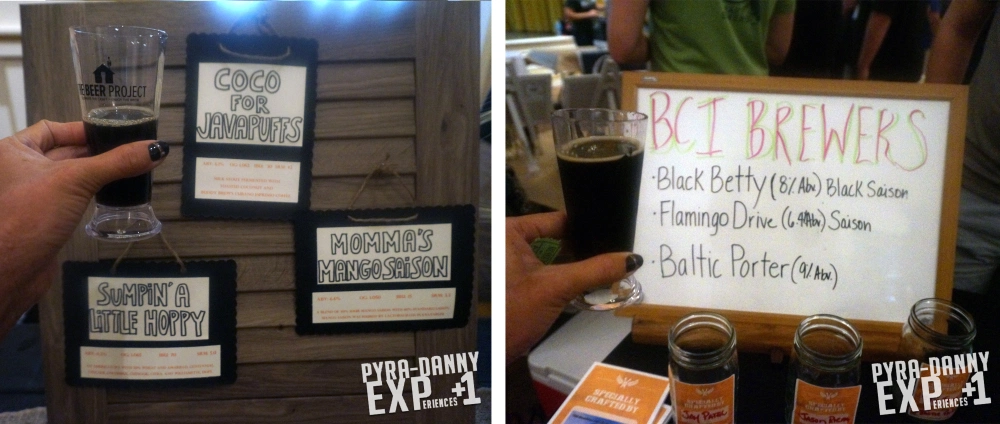 Although it wasn't a Beer, my secret love for Craft Sodas was pleased to see the fledgling Zephyrhills Brewing arrive with three of their Sodas including a Root Beer they distributed topped with Whipped Cream.
Of course since everything was housed within the Museum of Fine Arts, art appeared in many forms. That first night it appeared as posters between the brewer's stations and as figures among the sitting areas. Interior decorators had set up their spread both to entertain and to relax. In between drinks, Lady Fab and I traveled through paintings, glass, the Sixteenth Century, the Seventeenth Century, over to the Old Americas and Ancient Asia, and on… before returning to Tampa Bay with all flowing Beer.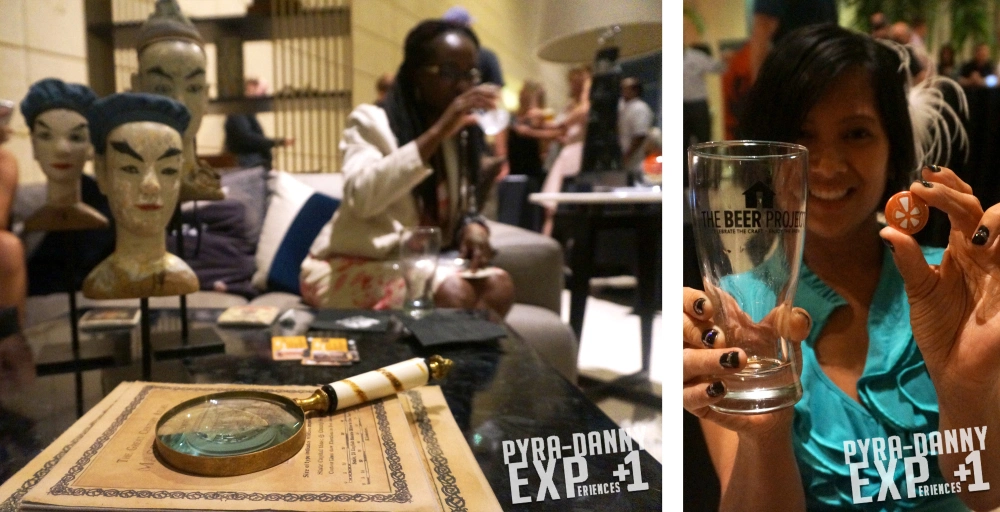 Thanks to Yelp for the free tickets (I won them!), to the Museum of Fine Arts for their beautiful venue and keeping the whole event organized, and to all those breweries and home brewers who participated.