New experiences and eczema aren't the only things dominating my cranium these days. I'm getting married and planning for this affair has become another full-time job (except it's the opposite of making money)
I want to share my 'homemade' Save-The-Date postcard.
With so many wedding expenses, we wanted to cut wherever possible. Thankfully, we did all the photography and design ourselves. All that was left to pay was the printing and postage.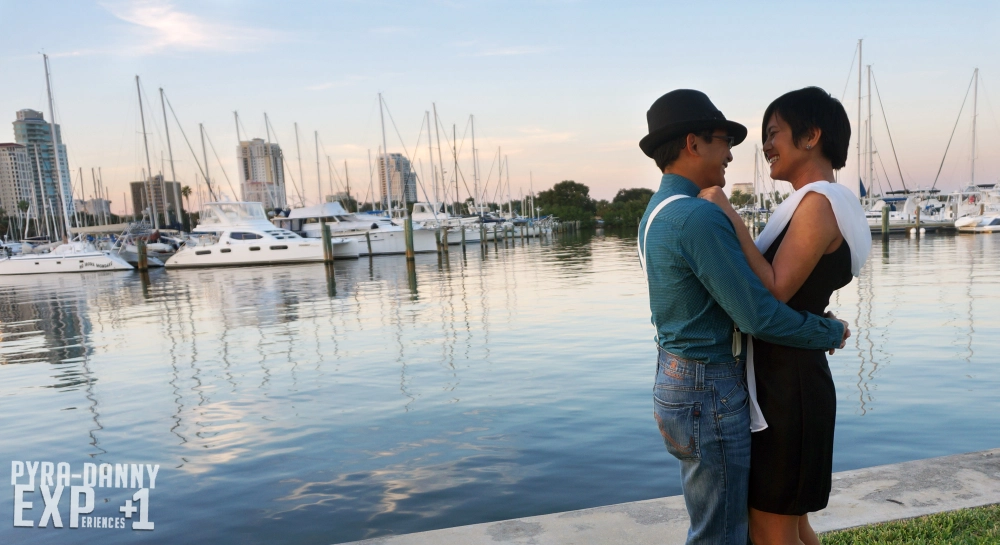 You read that correct—we took the photos ourselves. I DO NOT claim to be a professional photographer and I'm sure a few camera pros are squinting at these images and shaking their heads. But after daringly self-filming my own proposal, Fiancé Shoes and I figured we could conquer this ourselves too. My Sony Nex-T5 camera has a great feature where it can be controlled through a smartphone app. In these photos, the arm hidden from view is discreetly pressing 'take photo' on my phone's screen.
It was a nice challenge of working together to see what looked good. One big perk of taking the photos ourselves came from no third-wheels creeping on our PDA. The camera didn't capture that kiss? Let's do it again…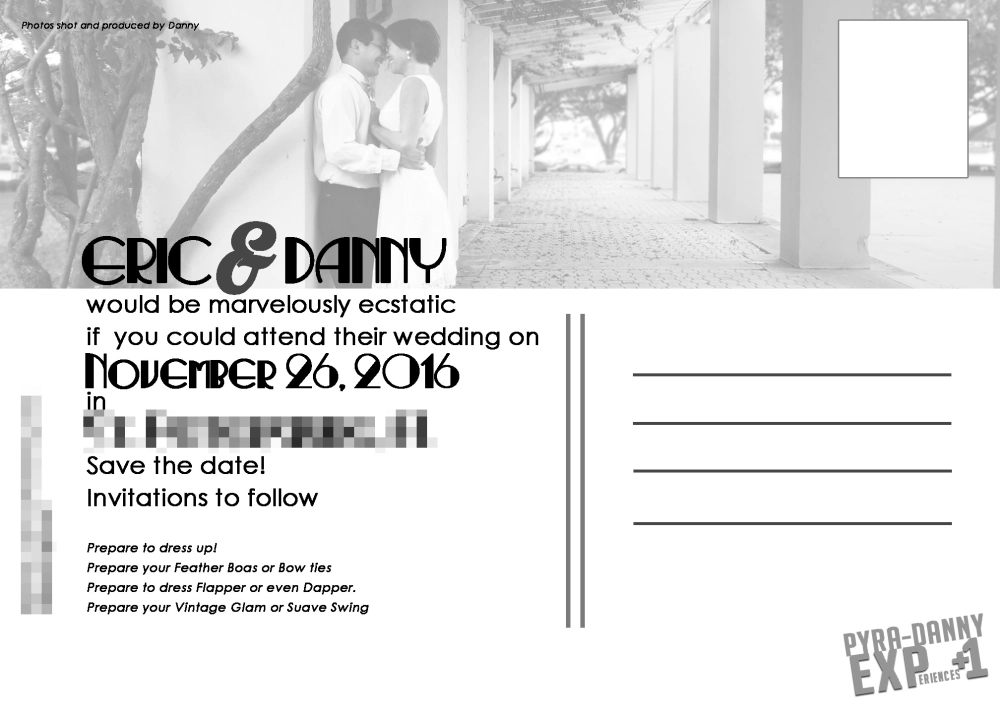 I already owned Photoshop and used it for the design layout. I just had to make sure I was following the United State Postal Service rules and regulations regarding creating a postcard from scratch- like leaving space for postage, address, and for other secret things that only people in that field would understand.
Finally, Vistaprint became our printing source. Note this- Marketing postcards are cheaper than their Wedding postcards and there are also wedding-appropriate templates you can use. Save that money. Vistaprint was also lower-priced than the local branch of a chain-printing store. Be sure to search for Vistaprint coupons online which are abundant.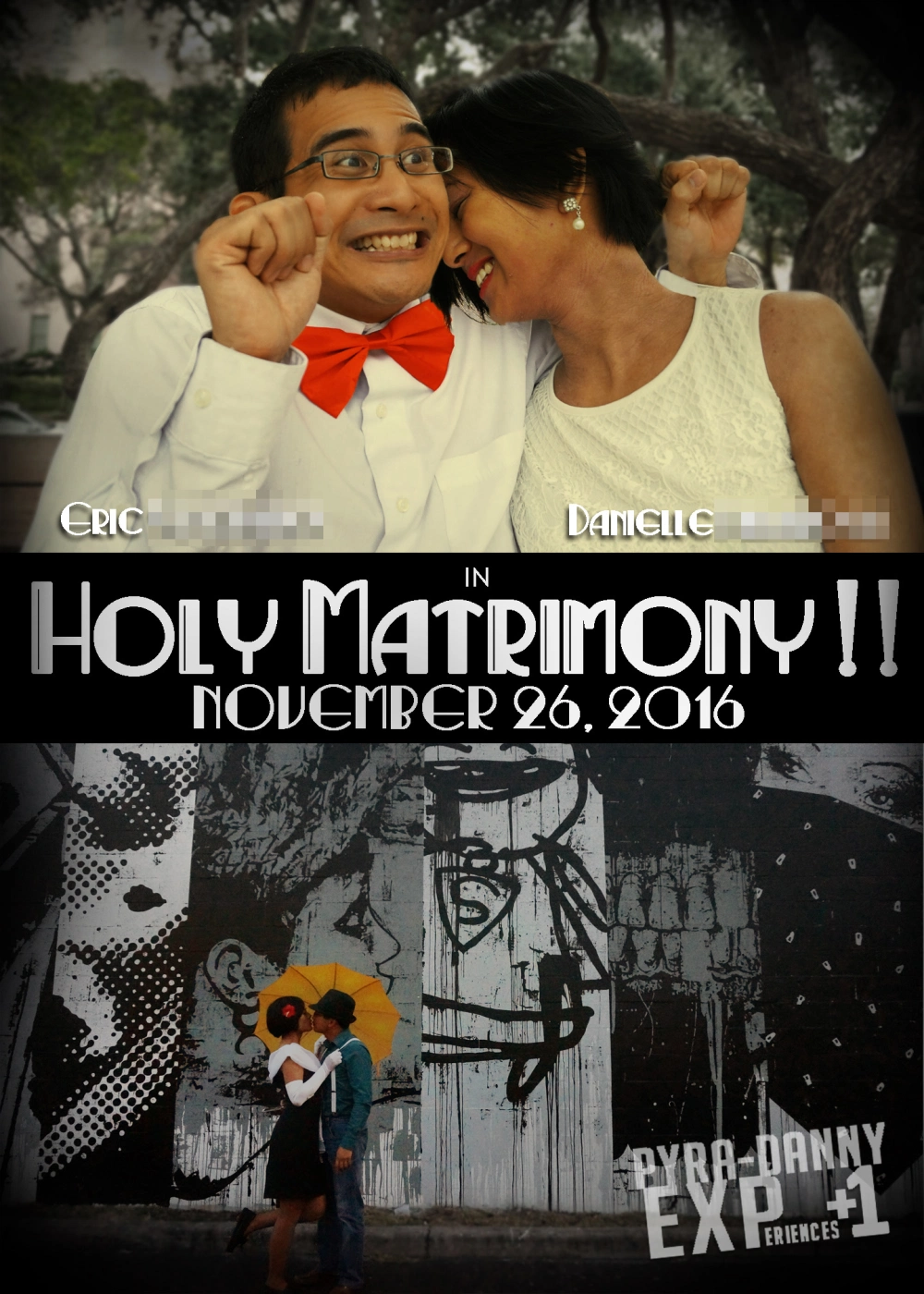 I hope our Save-The-Date looks like the old Hollywood movie poster it's trying to be. 'Holy Matrimony' will be our life's sitcom. We wanted something that reflected our fun, wedding theme, and city all in one.
So… 150 more days to go. If you have any questions in creating your own Save-The-Date postcard just let me know (and I'll try and answer it as long as I'm not stress-eating some Ice Cream)