Writer's note: OMG where did the time go? A couple months (and another trip) has passed since my last post. Umm… I'll just continue where I left off.
We were free! No family or friends. Just us.
We practically flung our bags into our hotel and drove straight for Historic Savannah's center.
Historic Savannah is a great place to walk. The area is dotted with squares (little parks often containing a statue surrounded by an oasis of shady trees and grass) which we used as markers to find our path or places to sit when the sun became unbearable. Many of the neighborhoods also contain cozy architecture, and it's not unusual to run into a tourist taking a seemingly random photo of a gate.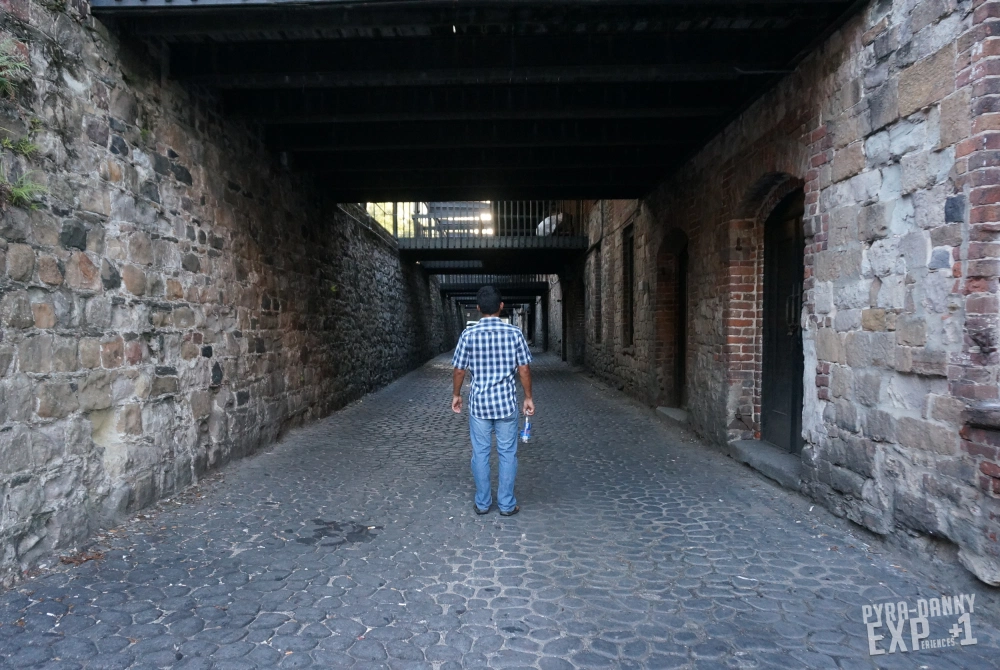 We began at the Visitor's Center— large, bathrooms, and friendly staff. In addition to the information, the Savannah History Museum is also housed in the back. We skipped the museum and headed to the field directly outside the Center where a marker for the history's Battle of Savannah occurred during the Revolutionary War. A recreated grass fort and moat now sit there silently watching the passing cars.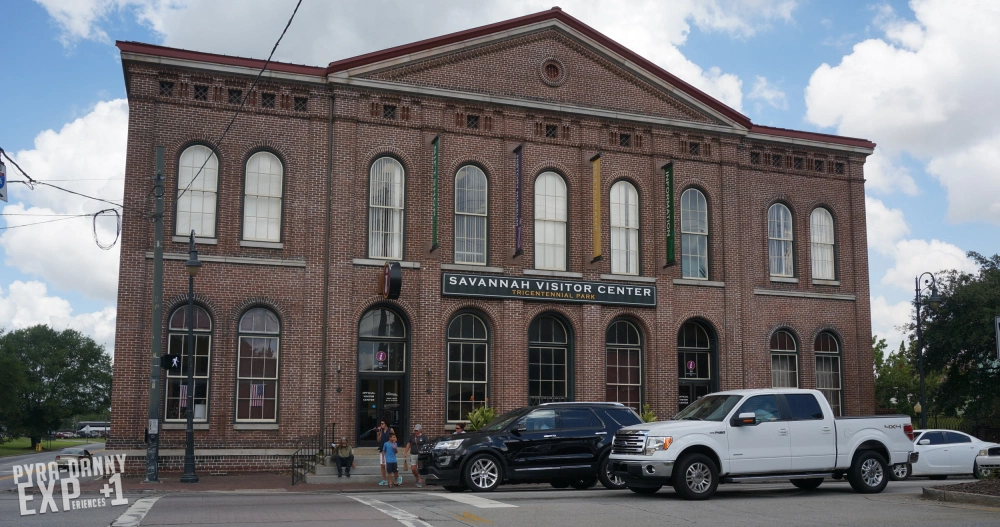 Forsyth Park… its famous fountain only appears in every single freaking photo of Savannah, but the fountain is not only scenic art plunked in this large oasis. Large musical structures begging to be played were within the sights of playgrounds and statues. We tried to inhale the scents in the garden for the blind, but many of the plants didn't seem to want to deliver any aromas during our visit.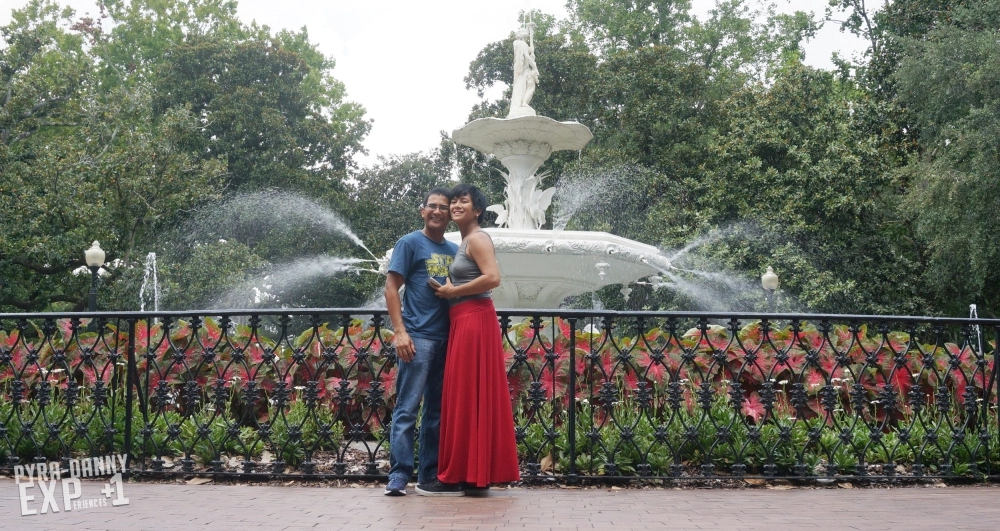 We jumped into line 30 minutes before Mrs. Wilkes Dining Room was to close, but the friendly staff who often visited those outside waiting assured us anyone in line before closing would get in. This unique dining experience sits diners in groups of 10 (so you'll most likely be next to strangers) and most of the food is already spread on your table like a Thanksgiving feast with even more to arrive. We chatted with a group of friends from New York, a solo traveller from New Jersey, and a couple from the Carolinas. We passed delicious Fried Chicken, Collard Greens, Meat Loaf and more to each other like a family. I took the equivalent of two spoonfuls from every single dish present and still needed to roll my full belly out of there when finished.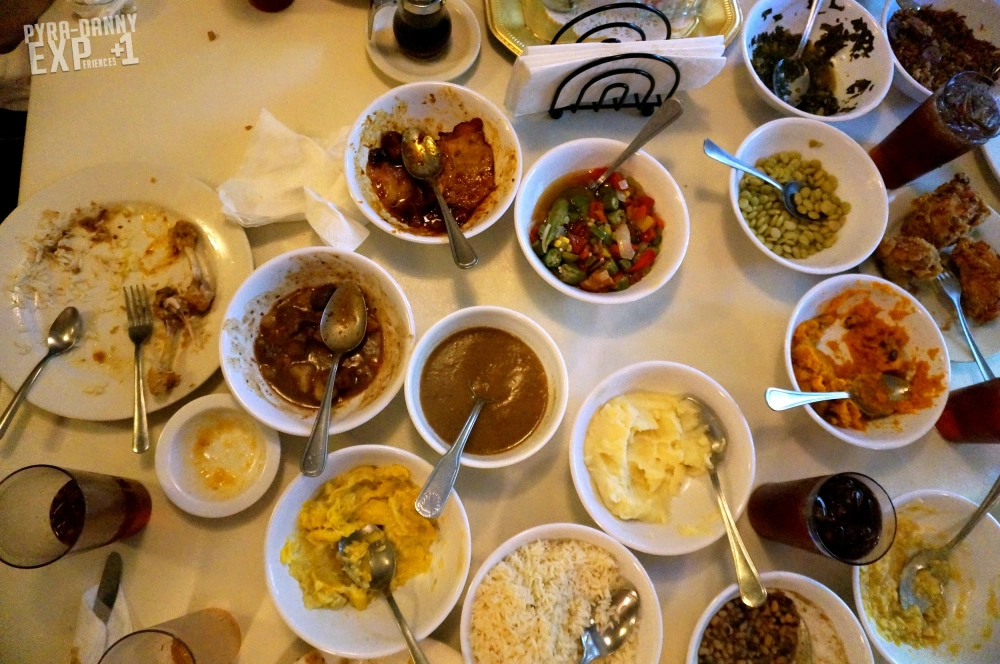 Due to full bellies and heat, we walked slowly to the looming St. John Cathedral church. Although there was no mass during our visit, the church still provided a sanctuary of prayer, peace, and awe as we looked up at the looming architecture of the building radiating history back at us.
Somehow we found ourselves walking willingly into the Colonial Park Cemetery. There it was, just plopped in the center of the neighborhoods taking over plenty of blocks. We weren't alone– other curious visitors were attracted to the historic markers of Savannah influences. Young soldiers, writers, and government officials gathered together beneath exposed brick tombs or markers with the writing almost faded off.
Of course, parts of Savannah were filled with shops and restaurants almost like any tourist hub. Broughton Street, City Market, and the Riverside area all fill this gap. There were plenty of trinket shops, overpriced restaurants with unmemorable food (as I've been told), and buskers. The Riverside was a nice walkthrough, and we were delighted to see a large freight ship– taller than any building– somehow squeezing its way down the small river. We were further amused when Hubs Shoes made the trucker's horn motion with his hands and the ship boomed with a deafening blast. (I truly think it was just a coincidence, but it was still cool nonetheless)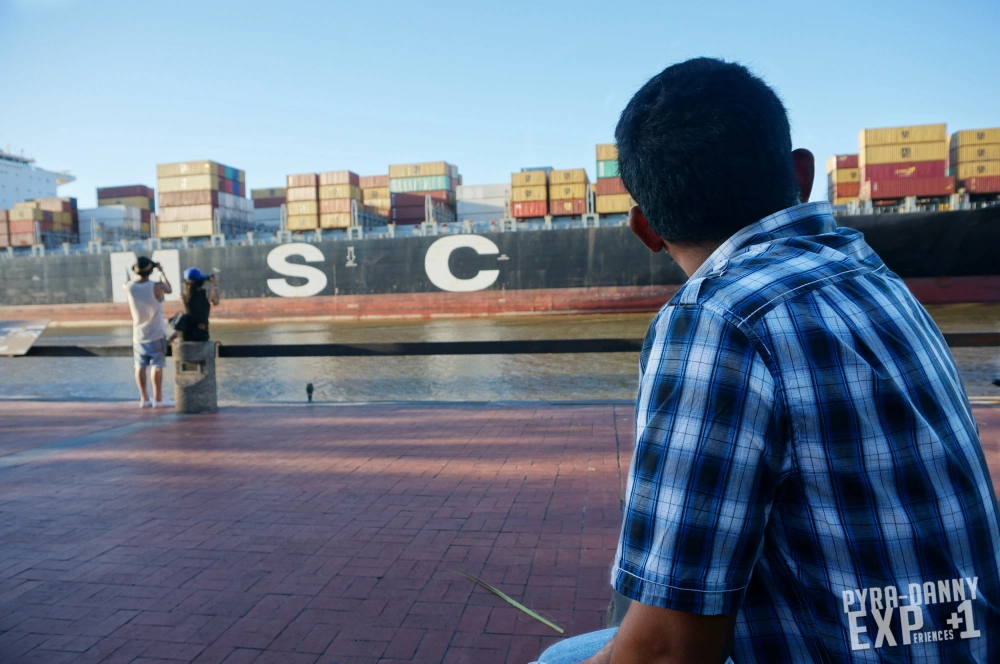 We ate at the popular Zunzi's takeout restaurant and avoided any long lines. With sandwiches influenced by African and Italian ingredients, my Godfather sub arrived stuffed with sausages, tomato sauce, several cheese, and lettuce.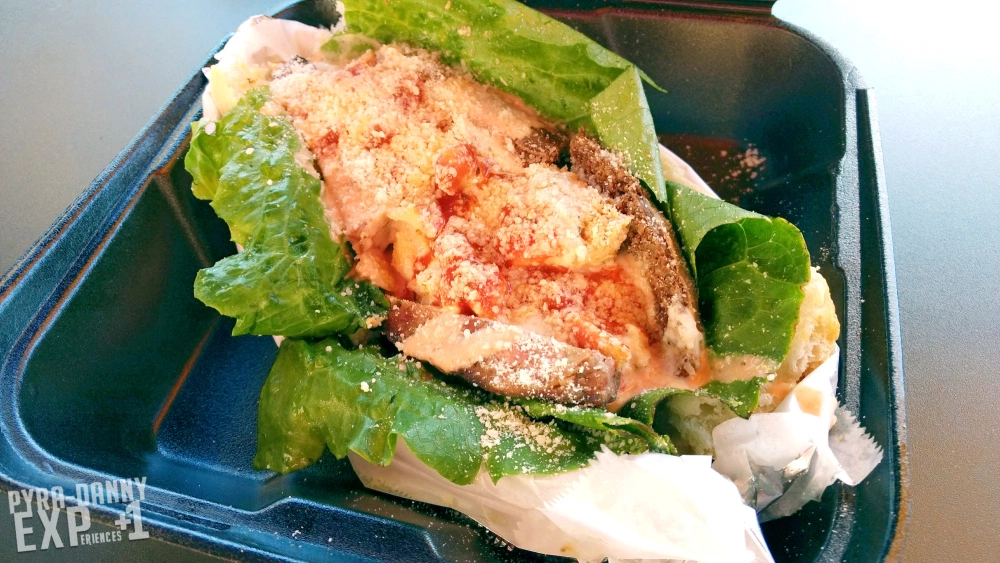 In the evening, we had a quiet time relaxing at Foxy Loxy's– a really cute cafe a short drive south of all the historic Savannah action. We entered the house-like setting to enjoy late-night Lattes while college students around us munched on Tacos or cheese boards.
Savannah was a bit of a whirlwind, and I'm glad I visited a few years earlier. Although we didn't get to do it this time, I highly recommend taking a tour because there's so many stories and history in such a small area. You never know what you're walking past.
Next up… Atlanta!