"Where am I going?" The sky grew dimmer as I veered off I-75. With each minute buildings grew further apart until I was passing pastures and thick trees. I was looking for any indication I was heading the correct way. Where was I?
Don't worry. You're going the right way.
When I finally saw the large sign announcing Scream-a-geddon's parking lot, I almost sighed in relief.
But that's part of the scare. You've left behind civilization and abandoned your comfort zone. You think you've found an oasis amidst the darkness, but instead you've run into anything but.
Now in its third year, Scream-a-geddon features scary twists I've never seen before even after attending years of Halloween events at theme parks, local haunted houses, ghost tours, and zoos. There's no thrill rides or animals or shows. It's purely a scary celebration in the middle of nowhere.
The 'Midway' greeted us first. It's half the size of a soccer field surrounded by a few game booths, food stalls, gift shops, and alcohol vendors. Several campfires illuminate the night, and you're welcome to purchase a s'mores kit to pass the time. A handful of scare-actors can follow you EVERYWHERE here. One of them even held open the bathroom door for my friend to enter!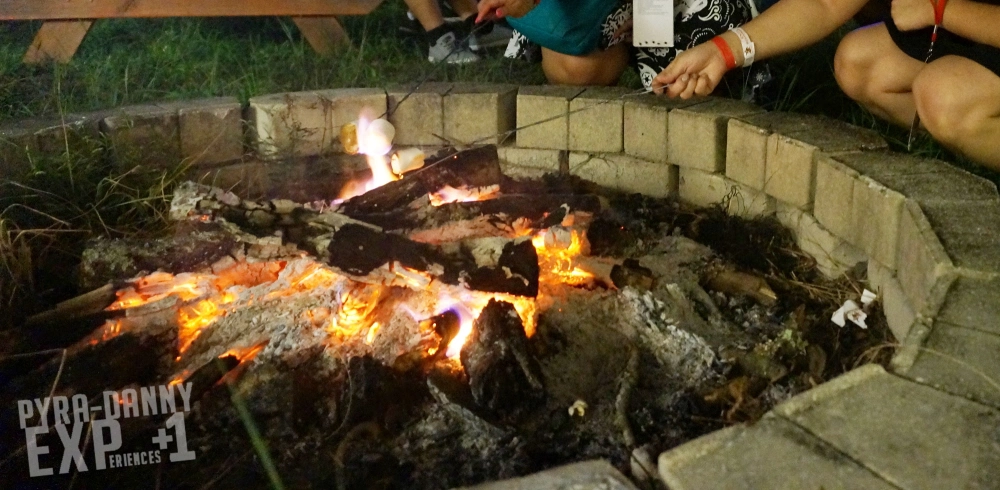 Before I get to the attractions, what I loved most about Scream-a-geddon was the purposeful spacing of attendees. No conga line through a haunted house. Everything felt doubly scary when my little group was huddled together in the dark, totally unexpecting of everything, since we never heard the yells or warning signs from previous people in line. Here are the attractions from mild to best.
Bedlam 3D
This tricks of this maze are mildly familiar to any Halloween theme park goer. 3D glasses have to be worn; so we were disoriented as we stumbled through the neon paint-splattered walls which cleverly disguised some actors.
Blackpool Prison
This is one of two houses where you can allow the scareactors to touch you if you're wearing a glowing necklace. This was my first experience like that. At one point it felt like the prison bars were successful in holding back the inmates before we realized we were now part of the prison as well. I admit I broke into a laugh when one of my friends was hauled off into a small cell and amidst the yelling and bar clanging from the inmates, she screamed that this was her fetish.
The next two areas weren't houses at all.
Deadwoods
Somehow the glow stick they gave our 'leader' only seemed to make the darkness swallow us further as we were forced to follow a dimly lit path through the woods. More than once we moaned at the possibility of stepping on a snake. The path weaves through a handful of isolated structures and that's where the scares await. It just seemed like a missed opportunity to not have any scare-actors hiding among the tree-filled trail.
Cursed Hayride
Scares aside, it's just fun to gather with 30 other people onto a hay-covered platform pulled by a tractor. The dirt road snuck into the trees, and we were blind to what lay ahead. Eventually, different sets would appear and the vehicle would pause in between each one. We entered a shootout from a Wild West bank robbery. We escaped a dragon. We had scares hauled at us from balconies or chainsaws inches from our faces with nowhere to run.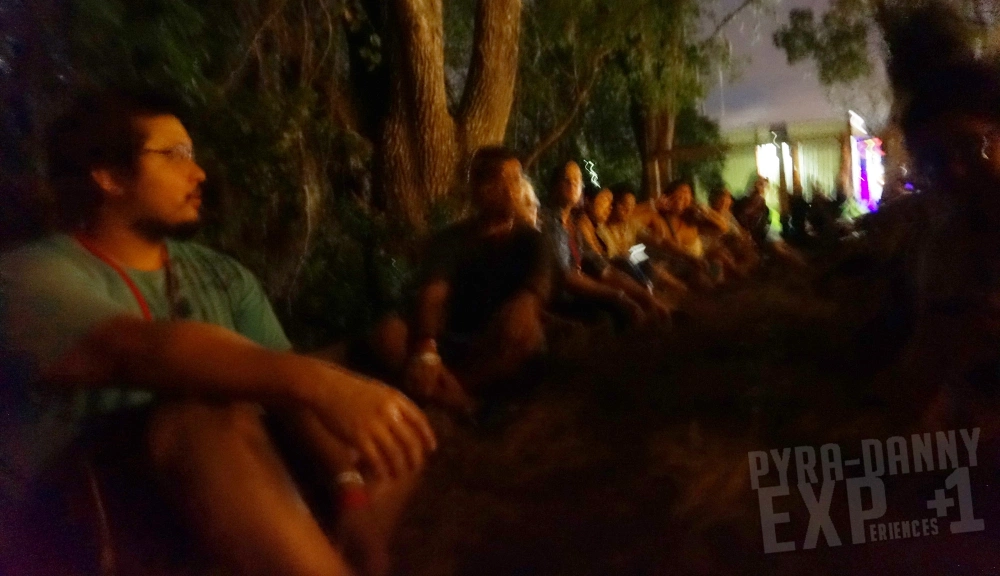 Infected: Ground Zero
Mad scientists swarmed this maze seeking out victims… and if you were wearing a glowing necklace, that could be you. My group began by tip toeing between patient beds and ended with us running frantically through a maze of billowing white tent flaps. In between, I had gotten thrown onto a lab table with a crazed doctor trying to inject with. One of my friends had been forced and trapped in a body bag. This house was a chaotic, dizzying affair in our mad dash to escape.
Scream-a-geddon was a unique experience, and one I will definitely add to my Halloween traditions. Despite the spacing of guests to enter the attractions, I can still imagine a regular guest with no VIP pass can still experience everything throughout the night provided you begin early. (Although a VIP pass is highly recommended the closer it gets to Halloween and weekends and the crowds explode)
Disclaimer: I was able to enter for  free courtesy of Screamageddon through a promotion through Yelp. I also received VIP front-of-the-line passes.